Terracotta Sconces by Cerno Are US-Made

October 13,2021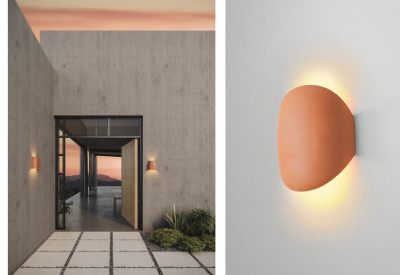 The new Creo and Dea Ceramic Shades from Cerno are hand-crafted in Laguna Beach, California by ceramic artists Scott and Naomi Schoenherr for domestic lighting manufacturer Cerno.
The terracotta is unglazed, accentuating the clay's natural red earth coloring. The modern form works well in clean minimalist outdoor and indoor environments as well as in more transitional spaces.
All of Cerno's lighting designs are locally designed and sourced as well as inspired by natural environments, organic shapes, and local materials.
Go here for more information