Red Sky Lighting Offers Products With ATEX & IECEx Certification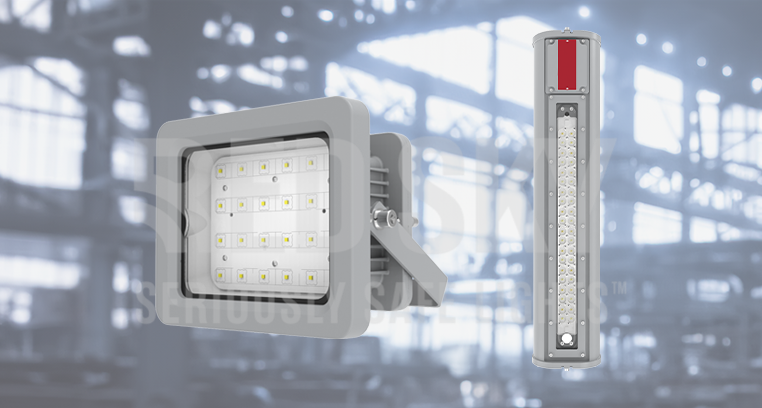 California-based manufacturer Red Sky Lighting has launched two industrial LED lighting products with ATEX and IECEx certification. The products are designed to meet the needs of hazardous environments and offer increased energy savings and lower maintenance costs. This launch marks a significant milestone for the company as it expands beyond North America and enters the Middle East and European markets. By offering its innovative and reliable lighting solutions to customers in these regions, Red Sky Lighting is further establishing itself as a leading provider of safe lights for industrial applications worldwide.
The Block X1 series (BLK X1) is designed to accommodate installations where moisture, dirt, dust, corrosion, and vibration may be present. Suitable for use in locations made hazardous by the presence of flammable vapors or gases or combustible dusts as defined by ATEX, the product is ideal for retrofitting existing HPS/MH lighting. It offers higher efficacy for increased energy savings, lower maintenance costs, and shorter paybacks. The BLK X1 is rated for use in Zone 1 and 2 areas and certified to meet ATEX standards.
The Linear Low Profile series (LLP) is designed for use in hazardous areas with the presence of flammable gases or combustible dust. Certified to meet both ATEX and IECEx standards, the product provides an incredible 150,000 maintenance-free hours at 55°C. It is rated for use in Zone 1 and is suitable for use in a range of hazardous environments.
"Red Sky has been focusing on providing UL-certified LED fixtures for harsh and hazardous locations, which has earned us a great reputation in North America," said Naren Pillai, Managing Director. "As we continue to expand our business footprint, we are now entering markets in the Middle East and Europe, where ATEX and IECEx certifications are more prominent. The launch of BLK X1 and LLP could not have come at a better time, as we have formed new partnerships with important players in these regions. We are excited to offer our innovative products to customers in these markets and look forward to providing them with our exceptional customer support."