The Urgent Need for Resilient Lighting

By David Shiller
A scan of recent news headlines reveals the need for lighting that can operate in dire environmental conditions. Last month's wildfires in New Mexico and Arizona and last week's "tornado outbreak sequence" that devastated parts of Texas and Oklahoma are just recent examples of why resilient lighting has become an important topic.
Resilient lighting can survive and operate during and after natural and man-made disasters. Don't confuse "resilient lighting" with 90-minute emergency lighting, which is designed to get people out of buildings. Resilient lighting is designed to operate for days – or even weeks – after disasters and is part of a larger Resilient Buildings trend. The Resilient Buildings market is projected to grow from $82.4 billion in 2020 to $124.8 billion by 2025, at a compound annual growth rate (CAGR) of 8.7% during that period.
The biggest driver in developing resilient buildings is climate change. More specifically:
Extreme heat events can spike A/C usage and overwhelm power grids.
Extreme cold can cripple power grids in the South.
Worsening hurricanes are the most common large-scale power disruption, especially in the Southeast.
Coastal and other flooding takes out power.
Wildfires disrupt power.
Tornadoes and other high wind events cripple electrical service.
Even drought can threaten hydro power, which has happened in Brazil and is a significant concern in the Pacific Northwest.
The frequency and severity of climate change disasters are both increasing. In February 2021, record low-temperatures and record-high snowfalls in Texas caused widespread power outages. More than 4.5 million people lost power, some for longer than a week. More than 150 people died as a result, and the price tag for this disaster is estimated at around $100 billion. In 2020, there were 22 separate billion-dollar disasters, shattering the previous record of 16, according to data from the National Centers for Environmental Information. These included wildfires, extreme storms, tornadoes, hurricanes, drought, and even a derecho (a sustained high wind event), which in August 2020, caused more than $11 billion in damage across the Midwest.
So, what does resilient lighting look like? Resilient lighting strategies can include:
Whole building back-up power systems, both generators & battery storage systems
Solar outdoor luminaires, both off-grid and hybrid-on-grid models
Placing electrical conduit and luminaires above the level of the flood plane
Portable rechargeable lanterns are popular today for recreational purposes but may evolve into resilient residential lighting. Imagine solar & battery-powered wall lanterns that are removable from the wall for use indoors and outside.
The commercial solar outdoor luminaire market has been growing for years and overlaps with the resilient lighting trend. Dramatic improvements in solar cell, battery, and control technologies have all been simultaneous with enormous LED improvements over the past 10 years. This now enables some solar lights to operate for days on a single day of charging. Sophisticated controls and timers further extend luminaire operating time.
Solar area lights have done well in areas that are difficult or expensive to run power:
Parks
Bike paths
Areas with attractive landscaping, to prevent damage
Avoiding trenching, cabling, and electricity costs
Can be used for portable disaster response lighting
While most solar area lights are off-grid, there are new hybrid solar-grid-connected luminaires that qualify for utility rebates plus can reduce liability from off-grid battery depletion.
A variety of building certification programs are helping to drive resilient buildings & lighting. These include:
LEED
Living Building Challenge
RELi
WELL Building Standard
US Resiliency Council Earthquake Building Rating System
Late last year, the Illuminating Engineering Society (IES) published a new Lighting Practice, called LP-13, Introduction to Resilient Lighting Systems. "The purpose of this document is to introduce the concept of resilient lighting design – the ability to prepare and plan for, absorb, recover from, and more successfully adapt to adverse events – and explain how lighting systems can support the goals of enhancing the resilience of buildings. The intent is to provide guidance on lighting performance, controls, and the characteristics of lighting equipment for resilient buildings."
Anyone wanting to learn more about resilient lighting can attend a course at LightFair (LFI) on June 22nd, at 5pm PDT. This article's author is presenting together with the Chair of the IES Resilience Committee, Nick Ferzacca. More information on this LFI course is available here.
ABOUT THE AUTHOR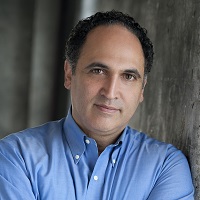 David Shiller is President of Lighting Solution Development, a North American consulting firm providing business development services to advanced lighting manufacturers. He currently publishes LightNOW and Market Intelligence For Lighting Developers.