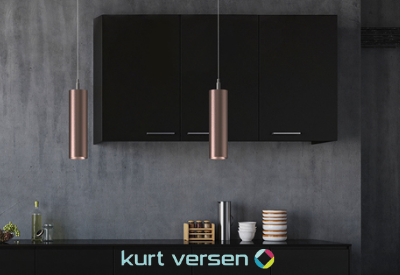 April 8, 2022
The late Swedish lighting designer Kurt Versen was celebrated for his iconic lighting designs for stores, offices, and public buildings over the 20th Century and exhibited at two World's Fairs (Chicago in 1933-34 and New York 1939-40) as well as the 1951 "Good Design" exhibition at the New York Museum of Art.
The Kurt Versen (KV) brand was established in 1932 and acquired by Hubbell in 2008. Fourteen years later, the KV brand is poised for a renaissance with high-quality and innovative architectural products designed for today's design community.
Now part of the GE Current family of premier lighting solutions, the newly reimagined KV is debuting the Noni™ series of small aperture recessed and cylinder products.
"Acquiring Hubbell Lighting's commercial business created a powerhouse provider within the architectural community, and it created opportunities like this to give up-and-coming professionals something personal and distinctive," said Tom Benton, Current's VP & General Manager/Fixtures. "The KV Noni offering delivers small aperture light fixtures with the textures, colors, and performance customers told us they really, really want — it's for architects and specifiers who are eager to stand out."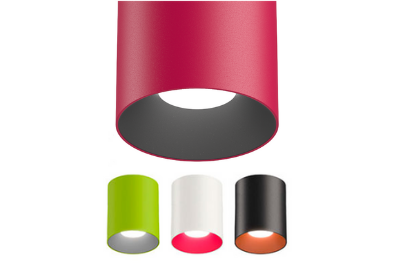 The Noni portfolio features stylish options for spaces that require a tight fit or where the ceiling plenum is small. This includes downlights and wall-washers with a true, ultra-shallow, 2-inch housing so designers can focus their efforts on the architectural environment below the ceiling.
While recessed flanges can be difficult to install reliably, the introduction of CorrectCut technology ensures a perfect hole is cut every time. For open-ceiling applications, KV offers a full selection of cylinders that share reflectors with the recessed product to ensure a consistent, designed environment throughout.
"These products are designed to look stunning together," said Chris Lajoie, Product Manager for KV. "Maybe you want a smooth or textured fixture, Noni can do that. There are fearless new colors like Pink Panache and Grasshopper or tried-and-true black, gray, graphite, white, and copper. And not only new color choices — we continually forecast lighting and design trends to keep our inventory full of options that inspire confidence from purchase to installation."
As KV moves ahead, customers can get started with a wide selection of Noni products and technologies that allow the design – not the details – to be their focus. With even more tools arriving soon, Noni is the first step for the reimagined KV brand that aims to dazzle and delight by showing spaces in a new light.
To see the 2022 Kurt Versen Look Book, click here