Can Smart Lighting Solve the Energy Crisis? Signify Says Yes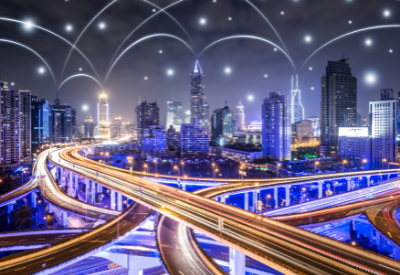 March 5, 2022
Addressing the soaring energy costs the world is currently facing, Jonathan Weinert of Signify's IoT and Connected Lighting sector asks a timely question: Can connected lighting help resolve the energy crisis? The answer, he says, is "Yes."
In an article posted this week by Signify, he pointed out that both natural gas and crude oil cost about twice what they did one year ago, with some countries seeing the highest energy prices in history. "Unwanted consequences include inflation, less consumer spending, and human hardship in the cold months when it becomes more expensive for businesses to heat their buildings and consumers to heat their homes," he explained.
The remedy to this crisis is also good news for the lighting industry. "The easiest and most expedient way to do [this] is by embracing LED-based connected lighting technology — next-generation LED-based lighting integrated into the Internet of Things (IoT)," he wrote.
According to Weinert, lighting accounts for 12 percent of the electricity consumed globally. "IoT-enabled smart lighting can reduce lighting-related energy costs by up to 80 percent, making it a significant step on the road to sustainability," he stated. "It represents a minimally disruptive, yet meaningful, move that will buy time as we take the more complex steps that the interlocking energy and climate crises will require."
Weinert pointed out that the term "smart city" can refer to a multitude of aspects from offering smart parking and integrated emergency services to city-wide public broadband access, crowd-sourced street repair, and traffic apps.
"Connected LED street lighting is one of the easiest services to deploy in a city, and it is one of the most immediately effective in terms of reducing a city's energy consumption and carbon emissions," Weinert wrote. "By creating an IoT-ready network throughout a city, connected street lighting can also serve as the foundation on which a municipality can start to build a fully featured smart city platform."
He added, "Radical reductions in public lighting energy consumption can itself move a city quickly forward along both its sustainability and social equity paths. Funds saved by a connected LED street lighting conversion can be diverted into other programs that make life better and more economically viable for citizens. Energy saved by highly efficient street lighting can be repurposed to drive a network of public EV charging stations without putting additional strain on the energy grid. And a city can enjoy all of these benefits while at the same time delivering higher quality, more reliable lighting at night, increasing both city safety and livability." To read the complete article click here
How Ready Is the U.S.?
It is perhaps no surprise to learn that when it comes to smart cities, other countries are significantly ahead of the U.S.; however, there is not a consensus in the ranking of those top smart cities. According to Britain-based Juniper Research's Smart Cities: Key Technologies, Environmental Impact & Market Forecasts 2022-2026, the top five smart cities in the world are – in order – Shanghai, Seoul, Barcelona, Beijing, and New York.
Juniper Research ranked 50 of the world's smart cities based on an evaluation of various aspects such as transportation and infrastructure, energy and lighting, city management and technology, and urban connectivity.
The research lauded Shanghai's Citizen Cloud in particular as a one-stop point for more than 1,000 services for city residents. The report noted that many Asian cities feature rapid deployment of data management platforms, efficient, digitized utility management, and public services. Download the white paper here
In October 2021, the International Institute for Management Development (IMD) released its third edition of the annual IMD-SUTD Smart City Index (SCI). Its top three smart cities were – in order – Singapore, Zurich, and Oslo. In IMD's smart city ranking, Switzerland had three cities in the top 10, with Lausanne ranked fifth and Geneva eighth.
IMD's Index indicated smart city residents' perceptions of how technology is helping to address urban challenges was "highly affected" by the pandemic and its resulting acceleration of digital transformation. "This year's findings shed light on the tectonic shifts that have disrupted logistical chains and organizational structures worldwide as a result of the COVID-19 pandemic," said Bruno Lanvin, President of IMD's Smart City Observatory.
For IMD's research, 15,000 city residents were surveyed globally across 118 cities. They were asked how their respective cities were doing regarding health and safety; mobility; activities; work and school; and governance. Statements that they were asked to agree or disagree with included: "Recycling services are satisfactory," "Public safety is not a problem," and "Air pollution is not a problem." They were also asked to select five priority areas for their city.
IMD's data found access to better air quality and to health services has become a greater priority in smart cities worldwide since the pandemic outbreak. "Clearly, COVID has changed the ways in which leaders and citizens of smart cities view the challenges ahead," said IMD's Professor of Finance Arturo Bris, who oversaw the work of the ranking as the Director of the WCC. "Environmental emergencies will also remain very high on the agenda of smart cities, and this is an area in which citizens' expectations – and sometimes ambivalent attitudes vis-à-vis technology – will need careful attention."
The number one concern among residents in the smart cities interviewed by IMD's team was access to affordable housing. "A large part of the success of central governments' post-pandemic recovery packages will rely on the level of engagement that they can generate from the populations concerned. In such a context, the initiatives taken at city level will continue to be critically important to confirm the shape and extent of the global post-pandemic recovery that the world needs. Smart cities will continue to be at the forefront of this challenge," Lanvin said.
The IMD report also shows that residents' concerns seemed to change as their cities became "smarter." For example, the cost of housing tends to be a dominant concern in the top-ranking cities, whereas lower-ranking cities ranked solving issues related to health and safety as a higher priority. Environmental concerns are comparatively higher in richer cities.
Will the U.S. Catch Up?
The current energy crisis seems to be an ideal time to accelerate smart city development; however, there is a new incentive. The recently passed Infrastructure Law has allocated $500 million for smart city projects. According to reports, the government's Infrastructure money will be distributed over five years and can be used to fund everything from smart city connectivity to self-driving electric vehicles.
New York City is mentioned on several lists of the U.S. smart cities. Michael Tobias wrote a post for New York Engineers last year that affirmed "the NYC Mayor's Office of Technology and Innovation (MOTI) is carrying out ongoing efforts to turn New York into a smart city. These measures aim to conserve resources such as energy and water, while reducing the environmental impact of NYC and improving the quality of living for its population. Smart city systems are addressing issues such as street lighting efficiency, water quality and conservation, waste management and air quality."
San Jose, California is another city that is consistently mentioned when it comes to top U.S. smart cities. According to SmartAmerica.org, tech giant Intel is collaborating with the city of San Jose on a "public-private partnership project that implements Intel's IoT Smart City Demonstration Platform to further the City's Green Vision initiative."
The Smart Cities USA project aims to help San Jose drive economic growth, foster 25,000 CleanTech jobs, create environmental sustainability, and enhance the quality of life for its residents. By installing a network of air quality, sound & microclimate sensors, Intel and San Jose are creating a "sustainability lens" for the City. The "sustainability lens" reportedly uses IoT technology to measure characteristics such as particulates in the air, noise pollution, and traffic flow. According to SmartAmerica.org, City Management will use this information to drive improvements in air quality, noise, transportation efficiency, environmental sustainability, health, and energy efficiency.
Boulder, Colo., Austin, Texas, San Francisco, Pittsburgh, and Fresno are among the U.S. cities most-often listed for their implementation of smart city technology. Between the energy crisis and the Infrastructure Law, 2022 and the next few years should make great strides in more major U.S. cities implementing smart technology.