Special Report: Lighting Trends Viewpoint
We sat down with Eric Jerger, VP/GM, Business Segments & Customer Experience at Cooper Lighting Solutions to learn where the market is headed.
USLT: What does Cooper Lighting see as the top 3 lighting trends affecting electrical contractors?
Eric Jerger: First of all, labor shortages abound. Our rapid-install and spec products, expedited shipping services, and anything that saves labor hours is very popular right now.
Second, flexible products are needed for SKU optimization & logistical challenges mitigation, such as our Selectable products (lumen and color) and our MarketPro & QuickShip programs.
Third, SIMPLE, scalable, and secure commissioning for wireless controls is a must going forward, like our WaveLinx connected lighting system, for example. Of course, everything must meet or exceed energy code requirements.
USLT: What does Cooper Lighting see as the top 3 trends that could benefit lighting specifiers and designers?
EJ: First, there's a growing awareness of the impact a building's environment has on occupants' health, well-being, and satisfaction. There's also a need to design more collaborative spaces rather than just workspaces. Lighting has historically been used to meet the visual needs of occupants, but it hasn't considered circadian and mental health needs.
Today's lighting and controls technologies allow you to design cost-effective spaces that accommodate circadian cycles, customize the lighting condition, reinvent and redefine the layers of light that can improve occupants' health and well-being. Advanced lighting controls help lighting specifiers/designers meet the challenges of Light and Health, along with better moods, with Human Centric/Integrative Lighting, as well as the customization of the space.
Second, the product selection is a critical portion of the lighting solution. Certain products may look attractive at the initial purchase price, but will fall to the wayside when researching the total installation cost, optical performance, quality of light, lifetime ratings, ease of installation, serviceability, and energy efficiency. With proper luminaire selection, lighting specifiers/designers can reduce the number of luminaires required for the space, reduce installation time, reduce the amount of energy consumed over time, and reduce the cost to service existing luminaries rather than having to purchase a full new fixture if a failure occurs within the expected lifetime of the product.
Third, sustainability is trending as several global initiatives and challenges have been issued by multiple organizations. Carbon footprints, embodied carbon, and material transparency are being discussed within the lighting industry with several lighting specifiers/designers leading the conversation. Education on these topics is appearing in multiple forums and companies like Cooper Lighting Solutions (as part of global lighting leader Signify) are helping raise awareness of these sustainability initiatives.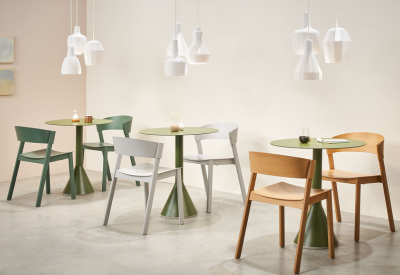 USLT: The new commercial construction market appears to be more "challenged" this year and distributors are reporting that their business is trending more towards the retrofit market. What are key trends in that sector?
EJ: There's significant interest in federal funds (ex: ESSUR, IRA BABA/IIJA, etc), especially in the Infrastructure, K-12, and Municipal Sports/Rec spaces. Two product lines that play heavily in these markets are our newly acquired ILC brand of controls, as well as our Ephesus portfolio of products.
An ancillary trend is the increase in EV (electric vehicle) charging station installations. In some cases, this involves tearing up sidewalks and parking lots, offering opportunities to retrofit, replace, and/or reconfigure outdoor lighting while the space is under construction. McGraw-Edison Galleon fixtures are our flagship products for this type of work and our free Light ARchitect App makes comparing options quick and easy.
USLT: How could lighting specifiers and designers work closer with Cooper Lighting to generate demand for both parties?
EJ: Because there's such a proliferation of technology in the lighting industry, a trained and knowledgeable lighting design professional is more important than ever to pull together all the options and technologies needed to solve challenges in a new and different way.  In addition to having a seasoned and knowledgeable product staff, Cooper Lighting Solutions offers complementary lighting layout services, as well as the Light ARchitect App, a free lighting design tool that lets you visualize lighting in any space and instantly calculates the photometric values of luminaires. By leveraging the product knowledge of Cooper Lighting Solutions professionals, along with the tools and resources that can help fill in knowledge gaps, lighting specifiers and designers can offer their clients intelligent solutions and a differentiator from their competition.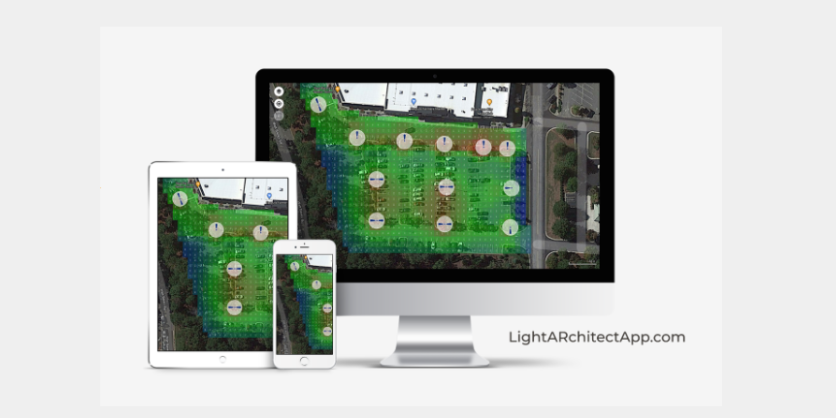 USLT: 3D-printed fixtures have been promoted in several venues. Which market segments are more frequently taking advantage of this new fixture type, and what are the misconceptions about 3D?
EJ: We're seeing a pick-up in hospitality, office, retail, and especially National Accounts market segments. Through some of our third-party platforms, we've increased traction with interior designers and architects. Our 3D printed products' customization capabilities and high-value Sustainability story via a number of paths (including Declare/ Red List Approved products) almost certainly contributed to these increases.
I think there's a misconception that 3D printing is simply a prototype business. At Cooper Lighting Solutions, we have 100s of printers stateside, and 1000s more worldwide. We've fully embraced the power of 3D printing on a global scale and as a basis for mass manufacturing. Part of the ingenuity of 3D printing is the ability to develop a product in one part of the world, send the specs digitally halfway around the globe, and the product can be printed there, lowering carbon emissions. 3D printing is a made-to-print business, so it helps reduce inventory and unused parts and components. And 3D printing increases efficiency and lead times to our customers. For example, if we have 100 printers and it takes 1-2 hours to print a fixture on each machine, we can print 100 fixtures in 1-2 hours.
USLT: As you look at the market for the second half of 2023, which market segments represent the greatest opportunity?
EJ: Market segments that are projected to continue to demonstrate growth for the lighting industry are Residential – homebuilders are finding renewed optimism as single-family construction rebounds – and commercial construction like Healthcare, Manufacturing, Education, and Infrastructure.
Cooper Lighting Solutions has made significant investments to improve the customer experience for contractors and specifiers. For instance, we're transforming our website.  We're designing dedicated landing pages for our most important market segments that highlight the trends in those markets, their unique complex problems, and how Cooper Lighting Solutions can solve them.
USLT: Where is the state of lighting controls (both wired and wireless) today and what inhibits them from becoming more widely integrated into lighting plans?
EJ: Today, for end-customers, maximizing energy savings is still the primary benefit of controls, followed by compliance with local regulations. Codes are constantly evolving. Lighting controls can keep customers ahead of the curve with a future-ready solution. Additionally, control solutions may comply with local utility programs. In these cases, the utility incentive will offset the added cost for the control systems, improving the ROI of an LED upgrade using lighting controls.
Both wired and wireless lighting controls are in demand. Wired control still comprises 2/3 of the market, though the growth of wireless controls is accelerating, especially with Luminaire Level Lighting Control (LLLC) in commercial lighting retrofit and other types of projects.
LLLC is a popular solution for energy saving, code compliance, and qualifying for utility rebates. It's a distributed control type of system, typically an occupancy/vacancy sensor, i.e. an ambient light sensor connected to a network installed at the luminaire level. This kind of solution is easier to install, even more so with a retrofitting kit for old lamp luminaires. It also programs easily with an app. The crew leaves the job with the lighting ready to dim, respond to the sensor(s), and maximize energy savings.
There is more demand for connected systems that can leverage the value of the data provided by networking lighting control system sensors that go far beyond presence detection for dimming. The data analyzed by the manufacturer's software can be used for real-time asset tracking or space optimization. The data can be shared through a traditional building communication protocol, typically BACnet, and sometimes include API development tools for building vertical software such as HVAC systems or nurses' calling stations. Manufacturers, contractors, and distributors can assist customers by considering the advantages of incorporating a long-term phased strategy that ultimately provides lower system costs while future-proofing their investment.
To become widely adopted, the whole process – from specification to installation, from commissioning to on-going maintenance – needs to be simplified. The technology should be more stable and reliable. Controls manufacturers are deploying more and more controls every year and their solutions continue to get more robust, which is great for installers, electrical contractors, facility managers, and end-users such as, say, caregivers and specialty class teachers. On the other end, stakeholders need to look for education.
It can be challenging to understand wireless controls, occupancy sensors, group daylight harvesting and the interaction of controls between the luminaire, etc. As a start, those located in states with energy-saving codes or high energy costs (such as California and New York) need to educate their customers on how to be compliant with new controls. Contractors, lighting designers, engineers, and facility managers should find educational resources and stay ahead of the curve. Don't wait until it's required for a project to learn on it. By understanding the principles of wireless communication, customers can avoid basic errors that result in increased costs and time spent. Many manufacturers offer classes and manufacturer reps often publish informative social media posts and offer office training. Keep an eye on industry magazines. YouTube can also be a great resource to help you become more effective in recommending and selling lighting controls as an integral element of a lighting plan.
There is an opportunity for educated specifiers and contractors to help in the planning stage of control-related projects and to service customers for after-sale support, changes in configuration following renovation, special events, or a new tenant moving in. These strategies that follow technology "disruptions" pave the way for new business models.
USLT: What do you say when someone asks, "Why Cooper Lighting Solutions?"
EJ: We're building a smarter, safer, and brighter world. Cooper Lighting Solutions builds forward-thinking lighting solutions that make people's lives safer, while making buildings, homes, and cities smarter and more sustainable. We deliver an industry-leading portfolio of residential, sports, infrastructure, industrial, and commercial lighting, as well as lighting controls and smart lighting systems for our customers.
Do you have a perspective on the lighting industry that you'd like to share with us? Email lindalongo@uslightingtrends.com to arrange an interview. We'd love to hear from you.