Industrial Lighting Will Grow Due to IRA Funding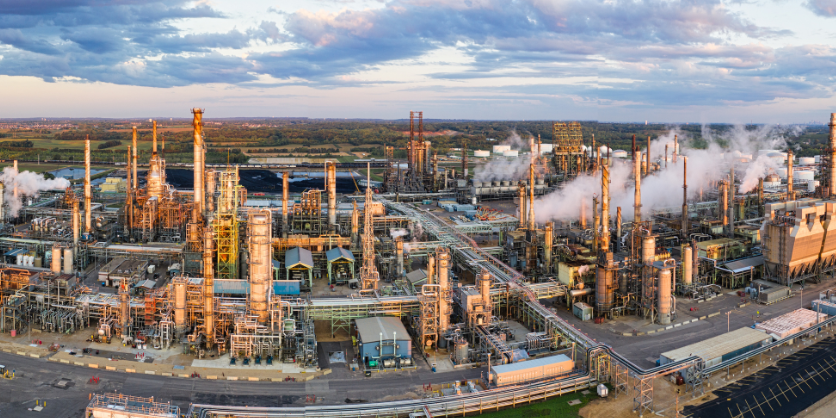 While some areas in construction have slowed, one area that is going strong is the Industrial sector — especially with the funds available for the Inflation Reduction Act (IRA), which provides billions of dollars in incentives, grants, and loans to support new infrastructure investments in the areas of clean energy, transportation, and the environment.
For example, the IRA funding has led to an increase in EV battery production facilities throughout the U.S. in effort to meet demand for electric vehicles. According to the Department of Energy's Vehicle Technologies Office, the country's battery manufacturing capacity will increase an estimated 20 times from levels reported in 2021 to where it will be in 2030.
Other industrial lighting opportunities will come about due to the Build America, Buy America Act, which requires that all of the iron, steel, manufactured products, and construction materials used in infrastructure projects are produced in the United States.
Members of the Illuminating Engineering Society (IES) New Jersey Chapter convened at industrial lighting manufacturer Dialight's headquarters in Farmingdale, N.J. for a session detailing the challenges in hazardous lighting hosted by Sam Bouge, Mechanical & Materials Engineer, and Vishnu Shastry, Optics Technology Manager. Bouge joined the company 16 years ago; Shastry has been with the firm for 18 years.
Dialight specializes in designing and manufacturing lighting for harsh and hazardous environments such as mining operations, oil drilling, food processing, and chemical plants, where IP66- and IP67-rated fixtures aren't sufficient.
Typically, these hazardous areas have been lamped with HID; the challenge comes when it's time to relamp or replace a ballast. Changing a light bulb in these environments is a safety risk especially in Class 1 Division 1 environments where an explosive environment already exists.
"In hazardous environments, it's not as simple and getting a ladder and changing the bulb," Bouge explained. "You might have to shut down the facility in order to safely change a light fixture. Sometimes when we've gone to these locations, there will be quite a few lights out because they can't keep shutting down the facility to replace bulbs."
What kind of precautions need to take place? There are different protections involved, depending on the class and division. For example, thick glass might be needed for the diffuser in order to contain a possible explosion or, for a dust environment (i.e. a grain elevator or sugar production), there needs to be an antistatic coating to prevent an accidental charge.
"In a Class 1 Division 1 environment, you're probably not alone and you're probably carrying a respirator or some other protection," Bouge stated.
Shastry added that "bad" lighting can lead to accidents, including fatalities. "What is good light? It goes beyond lumens and optics," he explained. "Good lighting is important. You want the LEDs to have spectral qualities so that workers can identify colors clearly and there is color consistency and uniformity. Light needs to get where it's needed and not just light everything." Bouge noted, "Good lighting is the result of good collaboration between teams — those who design the fixtures, those who make the fixtures, and those who install them."
Shastry pointed out that it took some time for LEDs to mature, but now "there's no doubt that LEDs have achieved high efficiency and surpassed traditional technology." Besides the long lamp life, there is design flexibility in package sizes, lumen packages, and optics. "LEDs are the perfect source to tackle the pain points in hazardous and industrial spaces," he stated. "Some of the harshest conditions are those customers who are on a drill rig in the arctic in wintertime or in the Gulf in summer. Done right, good lighting improves safety and improves worker morale."
According to Shastry, when it comes to creating precise optics for a fixture, his team aims for efficiency, uniformity, lumen maintenance over time, color consistency, and glare control for visual comfort. "When lighting is done wrong, you get early failures, less efficiency, color shifting, and discomfort glare," he explained. "You might see yellowing happening with low-quality material optics, more color-shifting over time, and inconsistent color temperatures between luminaires. Improper design leads to discomfort glare."
Often, the source of lamp failure is not the LEDs themselves. "LED drivers are often perceived to be the 'problem child,'" Bouge commented. Dialight is different from many manufacturers in that it manufactures its own drivers — and being able to access those driver components is key.
"Lighting is only as strong as the power supply," Bouge remarked. "One of the reasons 'hazardous' is a niche market is because it is difficult. Among the things that can go wrong are intermittent operations, reduced life expectancy, voltage surges, and reduced light output. It could cost $2,000 to change a single light bulb if you have to bring in special equipment and hire the right people to do it."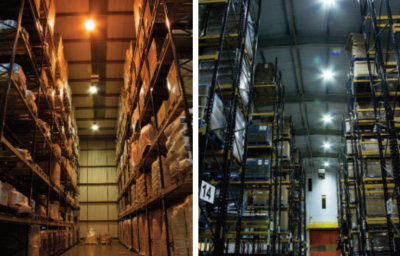 Dialight products have a wide operating voltage range and wide tolerances to prevent the risk of electric shock. "There is a lot that goes into supplying a long-life product with a 10-year warranty," Bouge said. Part of the company's design verification testing includes surge testing, emissions testing, accelerated life testing, and vibration testing that includes several methods. "As a specifier, you have to make sure those metrics are certified," he cautioned.
"Designed properly, an LED fixture can last a long time," Shastry concurs, adding, "Plus there is less downtime with LED than HID or HPS, which can take up to 20 minutes to come back on after a power failure."
"When we bring LED light into these areas, it's transformative for them to not have to go up and relamp that fixture," Bouge said. "There's good reason to invest in a 10-year warranty product like ours."
While industrial applications are the most difficult installations due to the wide variety of harsh, hazardous, and changing conditions — it can be a lucrative niche for manufacturers with products that meet that demanding criteria.