TD Garden Project Receives 2023 IES Lighting Control Innovation Award of Merit
October 27, 2023
This month, Lighting Controls Association (LCA) explore a high-impact networked lighting control solution installed at TD Garden in Boston. Lighting control design by HLB Lighting Design. Photography by Andy Caulfield and Bret Osswald.
TD Garden, Boston's legendary sports and concert venue, lacked a physical connection with fans and the surrounding neighborhood. This 1.5 million square foot mixed-use complex, built on the site of the original Boston Garden, created new entertainment, retail, hotel, office, and residential building components designed to engage the community, activate the neighborhood, and celebrate team spirit.
Project goals included invigorating the streetscape, creating a new grand entry for events within the venue, and establishing this complex as an iconic part of the city skyline. Lighting and a whole-complex control system are the drivers binding the entire mixed-use property together, creating a dynamic nighttime entertainment experience. A mixture of static and dynamic color-changing lighting was used to transform the experience into an energetic hotspot.
A top priority was creating harmonious composition and visual cohesion across the very large-scale complex, integrating lighting as much as possible. A whole-complex networked control system with DMX capability allows for customized solutions which suit each building portion, weaving overall visual effects together to ensure ideal hierarchy, contrast and balance from end to end. Astronomical timeclocks adjust scenes after events to more sensitively blend into the late-night neighborhood. Centralized controls communication points provide much easier maintenance for the owner.
The complex's central focal point is the captivating interior grand entry, aptly named Champs Row. DMX-controlled RGBW lighting layers activate the experience, working in unison with TD Garden programmed sporting events and concerts.
The multi-phase design and construction schedule created additional challenge. As building phases were completed over several years, each section was able to be tied into the central control system, allowing for whole-complex control, monitoring and quality control.
Designed to LEED Gold and IECC 2019, this all-LED dynamic color-changing mixed-use complex activates the Garden neighborhood, enhances team spirit, celebrates events, entertains, and inspires, invigorating Boston's skyline.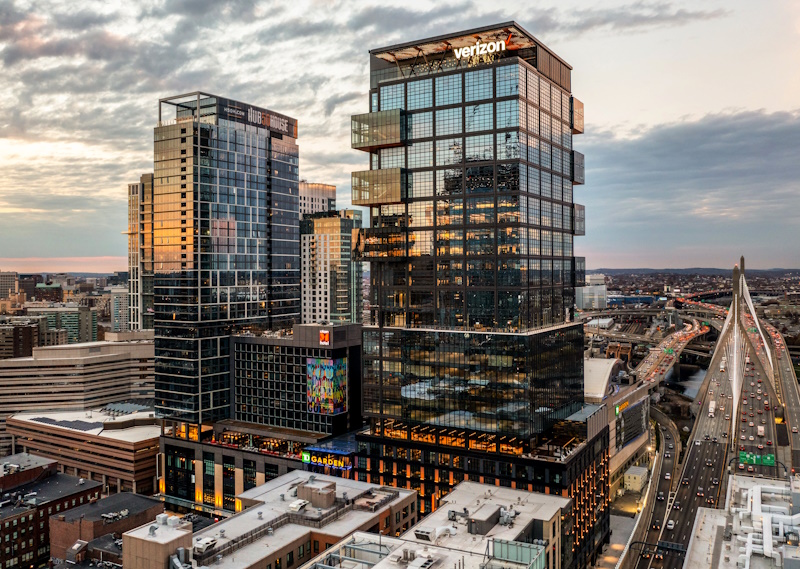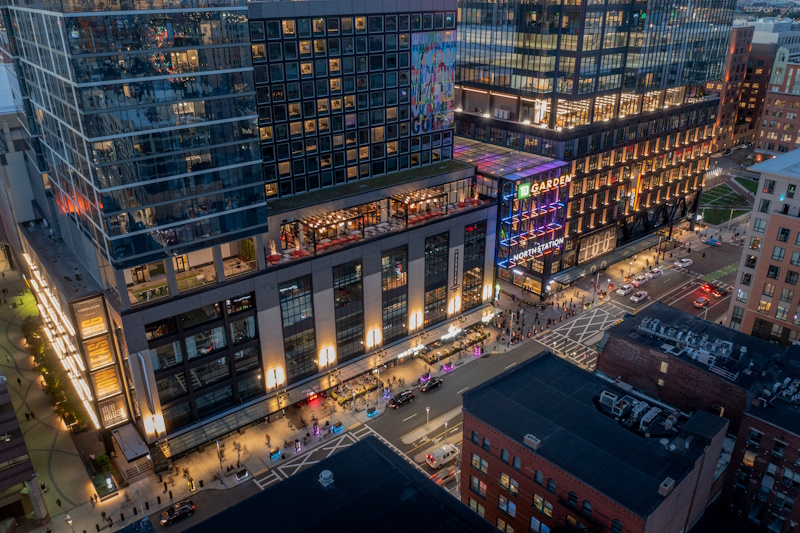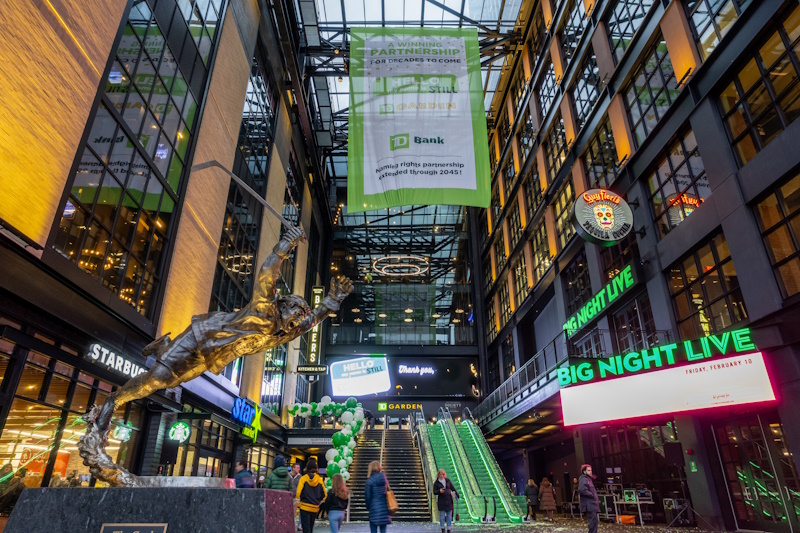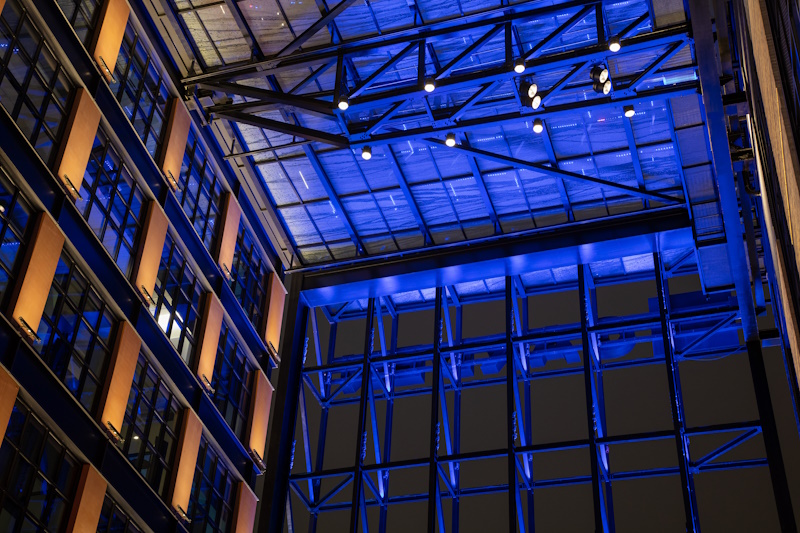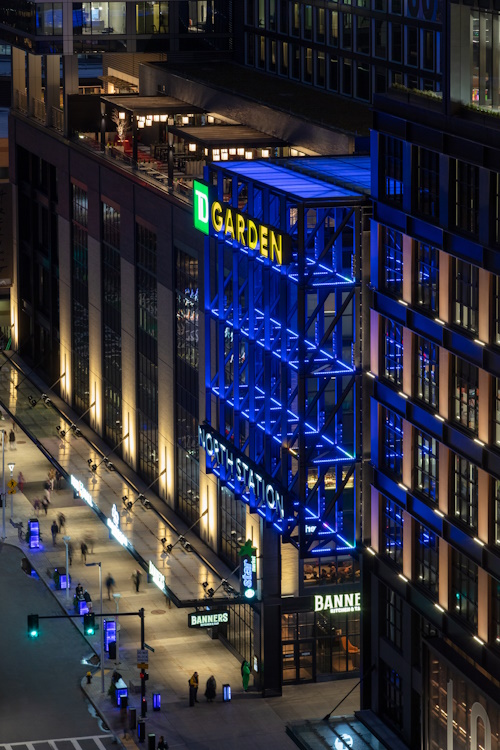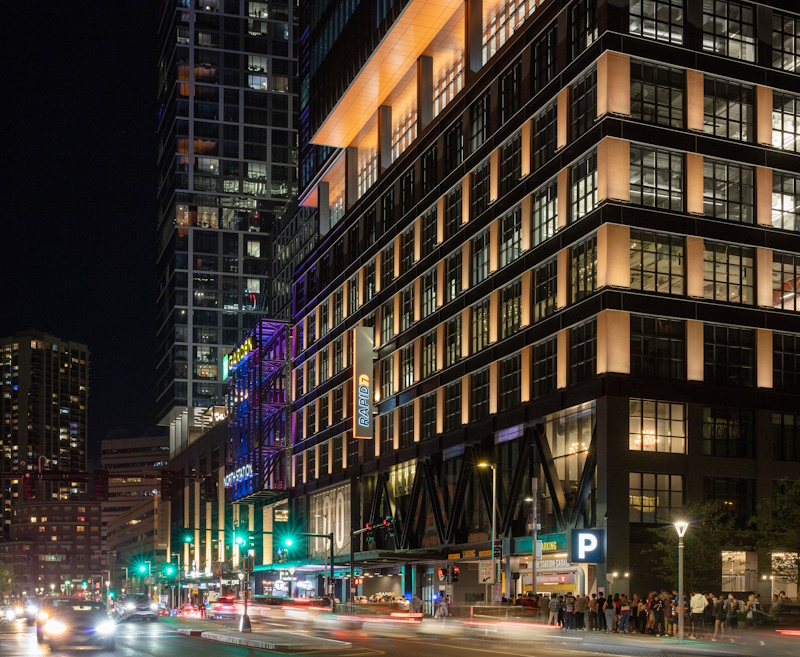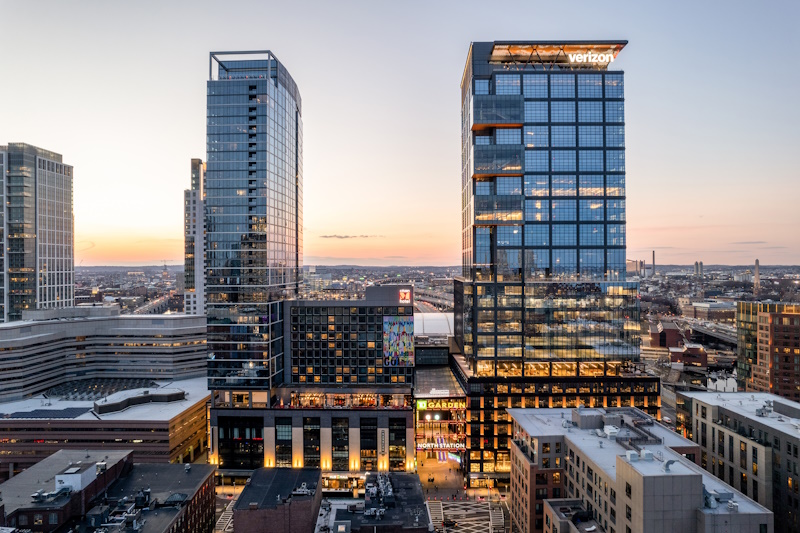 The Lighting Control Innovation Award was created in 2011 as part of the Illuminating Engineering Society's Illumination Awards program, which recognizes professionalism, ingenuity and originality in lighting design. LCA is proud to sponsor the Lighting Control Innovation Award, which recognizes projects that exemplify the effective use of lighting controls.
More information available here