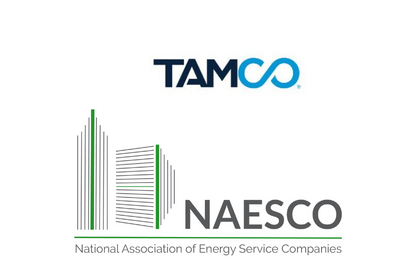 September 20, 2022
Florida-based manufacturer of lighting and electrical solutions TAMCO – whose brands include Tamlite Lighting™, Fusion Lamps™, F4P™, MCG Industrial™, RPP™, and Centaur Electrical Installation™ – has joined the National Association of Energy Service Companies (NAESCO), the leading advocacy and accreditation association representing companies modernizing the nation's building infrastructure through energy-efficiency projects, as an energy service affiliate member.
NAESCO member companies perform energy-efficiency retrofits on some of the nation's most vital infrastructure, including hospitals, educational campuses, municipal facilities, and other public buildings, and manufacture the products and materials needed to complete each project.
Since 1990, ESCOs and manufacturing partners have delivered $70 billion in projects paid from savings and saved 480 million tons of carbon emissions.
"We are pleased to welcome TAMCO to the NAESCO community and our growing affiliate membership," said NAESCO Executive Director Dr. Timothy D. Unruh. "TAMCO's products are the high-quality, efficient solution that ESCOs need to deliver on performance contracting projects and improve facilities with public comfort in mind. Manufacturers like TAMCO will continue to play a pivotal role in driving the net-zero transition and accelerating a more efficient, sustainable future."
Wanda Adams, TAMCO Sales Manager, added, "Energy service companies and performance contractors can rely on our products and PMO Services to complete the high-quality, maximum-efficiency projects their customers rely on. Joining NAESCO to advocate for efficiency improvements, retrofitting, and performance contracting alongside our customers in the ESCO industry is a natural fit."
Other members of NAESCO include Ameresco, ConEdison Clean Energy Businesses, Honeywell, Siemens, Ubicquia and leading companies in the energy-efficiency sector.