LightFair Names Best Booth Award Winners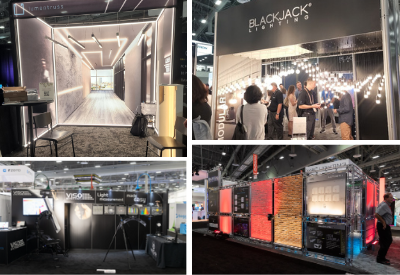 LightFair has announced the winners of its 2022 Best Booth awards – Lumentruss, Viso, Blackjack, and Bukas.
Judges evaluated company presentations across four booth size categories: 100 square feet; 200 to 300 square feet; 400 to 900 square feet; and 1000+ square feet. The 2022 edition of LightFair was held last week at the Las Vegas Convention Center's newly built West Hall.
"Our 2022 Best Booth winners exemplify what it means to have an outstanding presentation and brand display," said Dan Darby, Show Director. "All four companies had eye-catching booth designs that attracted and engaged attendees."
The 2022 Best Booth judging criteria included company identity, product presentation, design elements, and compliance with exhibit rules and regulations. The winners in each category are:
Lumentruss (100 square feet)
Viso (200-300 square feet)
Blackjack (400-900 square feet)
Bukas (1000+ square feet)