Italian Company Foscarini Acquires Ingo Mauer of Germany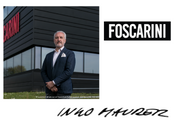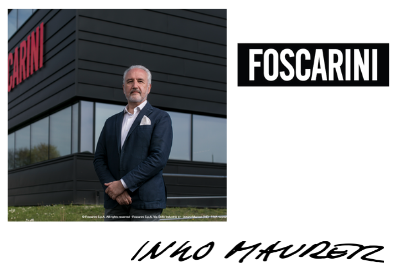 May 27, 2022
Italian lighting manufacturer Foscarini has strengthened its role in the decorative lighting design sector through the acquisition of German lighting manufacturer Ingo Maurer. The former will continue the latter's product development consistent with Ingo Maurer's historic identity.
Foscarini SpA and Ingo Maurer GmbH signed an agreement to bring the German company into the Foscarini creativity hub in the decorative lighting design sector. The deal involves the acquisition of 90 percent of Ingo Maurer shares by Foscarini, with the remaining 10 percent to stay with Sarah Utermöhlen, daughter of the historic German designer.
Founded in 1966 by the designer Ingo Maurer, Ingo Maurer GmbH the company is a brand that skillfully creates and produces lamps, spectacularly unique designs, and lighting systems. Ingo Mauer is known for pieces that combine the ordinary with the extraordinary, provoking and entertaining at the same time through a fascinating tension between technique and expressiveness. All of its products are designed and made using original craft processes at the headquarters in Munich by the Ingo Maurer team, and then distributed throughout the world.
"Foscarini stands on the market as a global hub of creativity in the decorative lighting design sector, the sum of various creative freedoms that are reflected in extremely expressive proposals with strong personality. With this step we have decided to invest in the uniqueness of the Ingo Maurer name, a brand that for us has always been a source of great inspiration and that we have always admired for its free vision and creative approach. We have had the opportunity to guarantee ourselves the honor and burden of playing a part in ensuring that the story of Ingo Maurer continues to be talked about around the world and support its further development on global markets – thanks to our solid and widespread commercial network, which includes more than 2,500 retailers all over the world – with the specific intention of preserving its traditions, values, and distinctive expressiveness," said Carlo Urbinati, President and founder of Foscarini.
"After carefully evaluating all the options, my sister, Claude Mauer, and I have decided that inclusion within the Foscarini creativity hub is the best strategy to enable Ingo Maurer to continue to strengthen its path of growth on a national and international level at the same time as conserving its founding traditions and values," noted Sarah Utermöhlen. "Freedom, passion, charisma, and poetry; the values of the Foscarini brand could not be a better fit for Ingo Maurer. We are convinced Foscarini is the right company to give further impetus and development to the artistic world of Ingo. Thanks to Carlo Urbinati and his team, this step will be distinctive for its fusion of artistic ideas where Ingo's unique light design will find further inspiration and be able to bring its point of view to a growing number of markets."