HLPS Appoints New Chief Operating Officer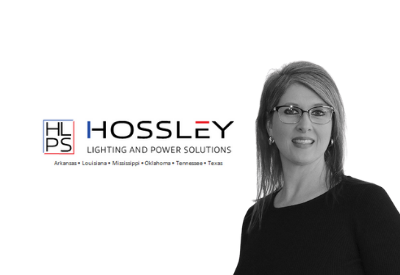 April 11, 2022
Dallas-based Hossley Lighting & Power Solutions, LLC (HLPS) has promoted Shannon Hill to the role of Chief Operating Officer, where she will continue to improve HLPS' internal processes in alignment with manufacturer and client needs, build out the inside group, and sit on the leadership team to support key decisions for HLPS moving forward.
"Shannon is most deserving of the role demonstrated by her commitment, hard work, and years of dedication to our manufacturers, clients, and team. Our industry will benefit as more female and minority leaders assume their posts. We will continue enabling change through the actions we control, like elevating outstanding teammates to the roles they deserve," says Mike Virag, Executive VP & Chief Commercial Officer.
Regarding her new role, Shannon Hill remarks, "I am excited and grateful for this new challenge. Providing outstanding service is my passion and I look forward to building our team and delivering the service our clients deserve and expect."
HLPS is a manufacturer representative agency for many of the lighting and electrical industry's premier commercial and industrial brands in Arkansas, Louisiana, Mississippi, Oklahoma, Tennessee, and Texas.