Tunable White Light for Wellbeing from Interact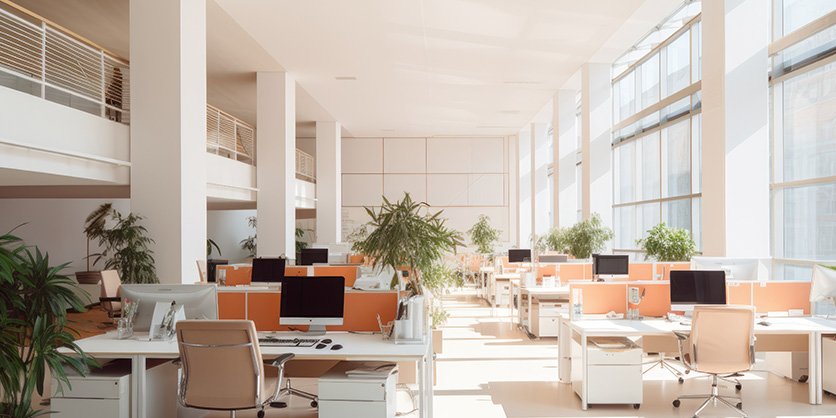 Lighting that helps people see, feel and perform well
Lighting for Wellbeing can adjust the lighting in spaces where we work, study and relax to meet our bodies' needs. Dimming, tuning and easily personalizing lighting via pre-set scenes optimizes light to suit the time of day or the task ahead. Lighting can even be tuned to mimic the natural sequence of daylight, which means the lighting works in harmony with our body's natural circadian rhythm. Studies have shown that this not only boosts morale and motivation but also helps employers with the challenging task of keeping high-value employees and attracting new talent.
Benefits of Human-Centric Lighting
Lighting for Wellbeing supports this requirement and enhances the commercial appeal of any building. It also greatly increases the appeal of workplaces with limited access to daylight.
With tunable white, increase visual comfort and higher energy savings through simple automations. Change lighting with ease to support different tasks, enhancing productivity, moods and motivation.

See Well
Support comfort and light levels with lighting that holds up to the highest of standards with excellent CRI, low glare and noise and flicker-free LED technology.

Feel Well
Lead the way to healthy, more engaging workspaces with lighting that offers personal control, thus leading to employee wellbeing and improved productivity.

Perform Well
Help employees thrive at work with the right light at the right time during the day to increase daytime alertness, facilitate concentration and evoke engagement.
Interact now supports Tunable White for Wellbeing
Get more flexibility with Tunable White solutions, which can easily change LED intensities and correlated color temperature (CCT) from warm white (2700K) all the way to cool white (6500K). These changes can be triggered from scene switch buttons, apps or even set to happen automatically to mimic natural daylight patterns throughout the day for optimal visual comfort.
Warm White: Optimal for a comfortable environment for discussion or other tasks
Cold White: Boost concentration and focus for more intense work sessions
Dimmed Lights: For informal or end of the day sessions, combined with a scene for presentation mode
Terminology Explained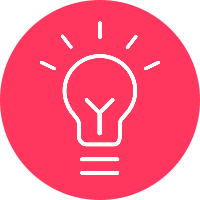 MDER
MDER (melanopic daylight efficacy ratio) is the spectral metric of the biological effect of an artificial light source compared to daylight.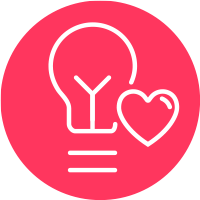 BioUp
BioUp technology enhances the LED spectrum with cyan light, increasing the biological impact of light. With BioUp, the MDERis up to 42% higher compared to the standard LED spectrum. There is no change in visual colour impression or visual light output.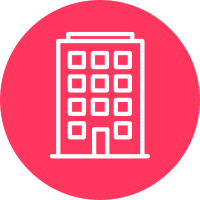 WELL Points
WELL points are points that can be earned for projects in order to obtain the WELL building certification. To learn more about WELL, see below.
Creating adaptable spaces with Interact
Interact makes it easier than ever to install and enjoy the benefits of a wireless, smart lighting system. From easy solutions using smart luminaires and the Interact Pro app to IoT solutions offering cloud access through a gateway – everything is possible. No additional wiring or complex setups are required.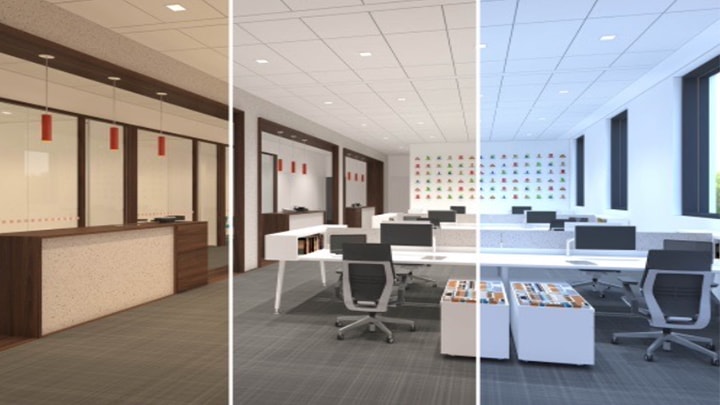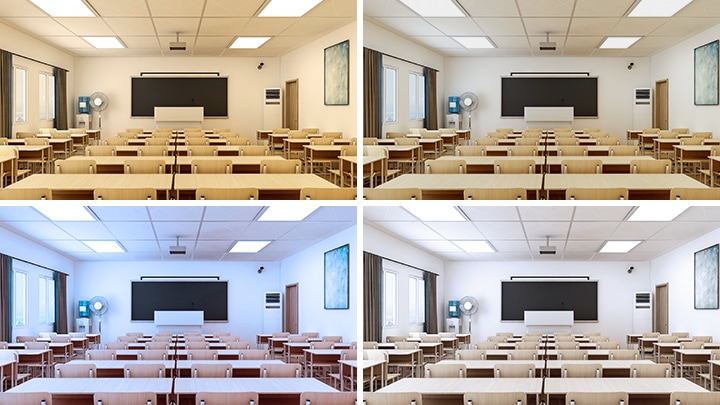 More information available here