Eureka's Tangram-Tact Offers Design Flexibility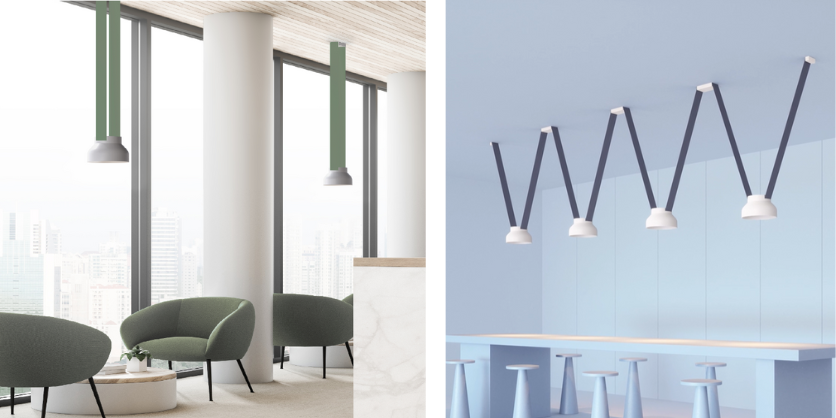 With broad straps and four big, bold luminaires, Eureka's Tangram family offers flexibility in creating custom design configurations. The pendant offers precise focusing ability, useful for defining seating areas or illuminating pathways and corridors. The light source's deep position within the 12"-diameter shade reduces glare and increases user comfort.
With its flat power cable fully concealed inside its strap, designers are empowered to invent their own visual language without suspension cables and fasteners in the way. Tangram offers absolute control over the mood and feel of a space.
With the Tangram-Tact series, designers can choose a 25- or 60-degree beam angle; optical accessories include a honeycomb louver or a clear glass lens option. Low, regular, and high output options range from 1,537 to 3,318 delivered lumens.