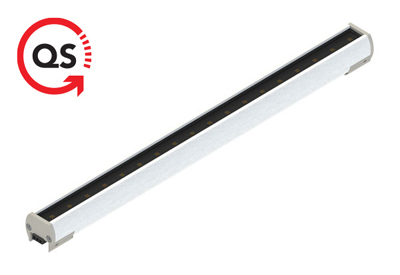 April 29, 2021
The Boca Flasher's NanoLume has a streamline profile. It is a line voltage fixture perfect for Cove Lighting or Task Lighting areas where space, budget and energy are a factor. Boca Flasher's CleanDim® technology ensures even dimming from 0-100%. The NanoLume can be fabricated with a range of color temperature choices, affording a multitude of options. The housing is a high temperature ABS plastic with a durable white or black finish, making it temperature and abrasion resistant.
APPLICATIONS
• Cove Lighting
• Interior Display Casings
• Mill-Work Lighting
• Edge-Lit Glass
ATTRIBUTES
• Compact
• Medium to High Intensity
• Variable Light Fixture
• Cost Efficient
• Installation Ease
Go HERE for more information.