Sonepar's World Electric Supply Acquires Electric Supply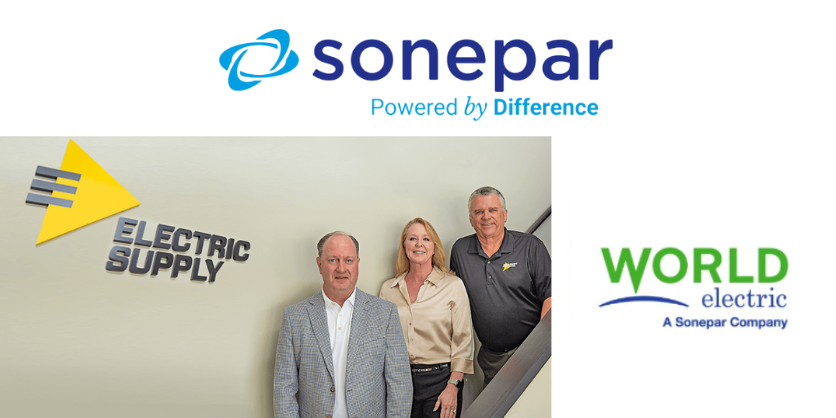 Sonepar USA subsidiary Jacksonville, Fla.-based World Electric Supply has acquired Electric Supply (ESI), a contractor and utility distributor headquartered in Tampa. ESI serves contractor and utility customers throughout Florida, the Caribbean, and Latin America on September 30. Furthermore, ESI brings nine additional locations and 220+ associates to the Sonepar network. Sonepar plans to align the electrical contractor business of ESI with World Electric, while ESI's utility segment will align with Irby Utilities, Sonepar's national utility platform.
"With the acquisition of ESI, World Electric and Irby Utilities will significantly increase their operations within the Florida market making Sonepar the most impactful electrical and utility distributor in Florida," said Rob Taylor, President of Sonepar North America. "This acquisition offers a great opportunity to connect geographies and expertise to enhance services and capabilities for customers. ESI is a leading regional independent distributor, with the unique advantage of running a diverse business across both the electrical contractor and utility markets."
Tammy Livers, President of World Electric, and Joe LeNoir, President of Irby Utilities, said in a joint statement, "We are excited to have ESI join the World Electric and Irby Utility teams; ESI has an exceptional, customer-focused market reputation earned through driven performance and excellent operations. The ESI business further strengthens the customer and vendor relationships of our two organizations. We look forward to working with the talented ESI team to solidify our position as the go-to distributor in the Florida market."
Added Harry Irwin, President & CEO of ESI, "The dramatic growth that ESI has experienced with Supply Chain Equity Partners has led us to this exciting opportunity. We are thankful for their help and guidance which has enabled our success. What Sonepar will offer our ESI associates in capabilities, resources and professional growth was a key factor in our decision to choose them as our partner. I am very thankful to all our team members, customers, and vendor partners for supporting ESI over the last 53 years and look forward to watching ESI's continued success as part of the Sonepar family."
World Electric operates 18 branch locations throughout Florida and Georgia. Irby Utilities operates 46 branch locations across the US with a strong presence in Florida.
Related articles
Billows Electric Supply to be Acquired by Sonepar's Cooper Electric
Sonepar Acquires Butler's Electric Supply in Wilmington