Solo Shapes: OCL's Secret Menu Revealed!
September 26, 2023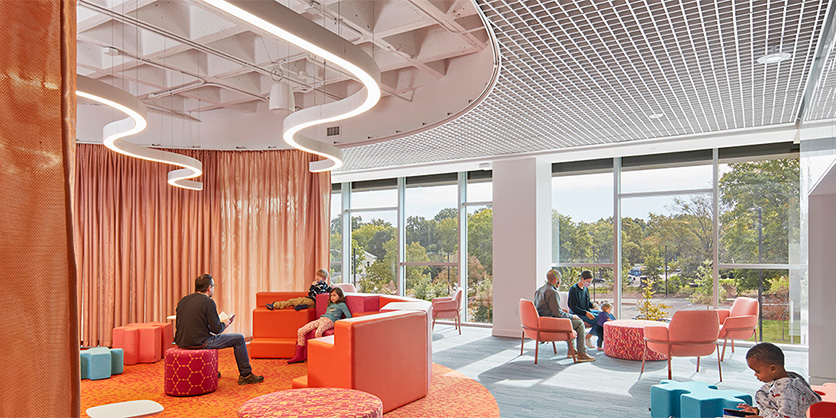 From the OCL website
Secret menus are the unofficial and unadvertised items on menus at restaurants around the world that let you to customize what you eat to serve your unique taste.
But did you know OCL has its own secret menu?
For years we've been modifying and customizing our Solo profile into all sorts of shapes. Squares, rectangles, polygons, and arcs. Mitered and rounded corners. Even custom linear, geometric, abstract and organic arrays in 2D or 3D.
Now how many of you actually knew that? (Don't feel bad if you didn't. That's why it's been the secret menu).
But as a smaller lighting company, sometimes it's difficult to standardize all the amazing things we're doing so often behind the scenes. There are drawings and testing and BOMs and a lot of other words our engineers remind us of during product development. (BTW, they're right..).
But now the secret's out!
Introducing Solo Shapes. Now you have an easy way to take our Solo profile and shape-shift it into all sorts of pre-configured or unique forms.
Our simple Solo Shapes Modification guide gives you three options to satisfy your appetite.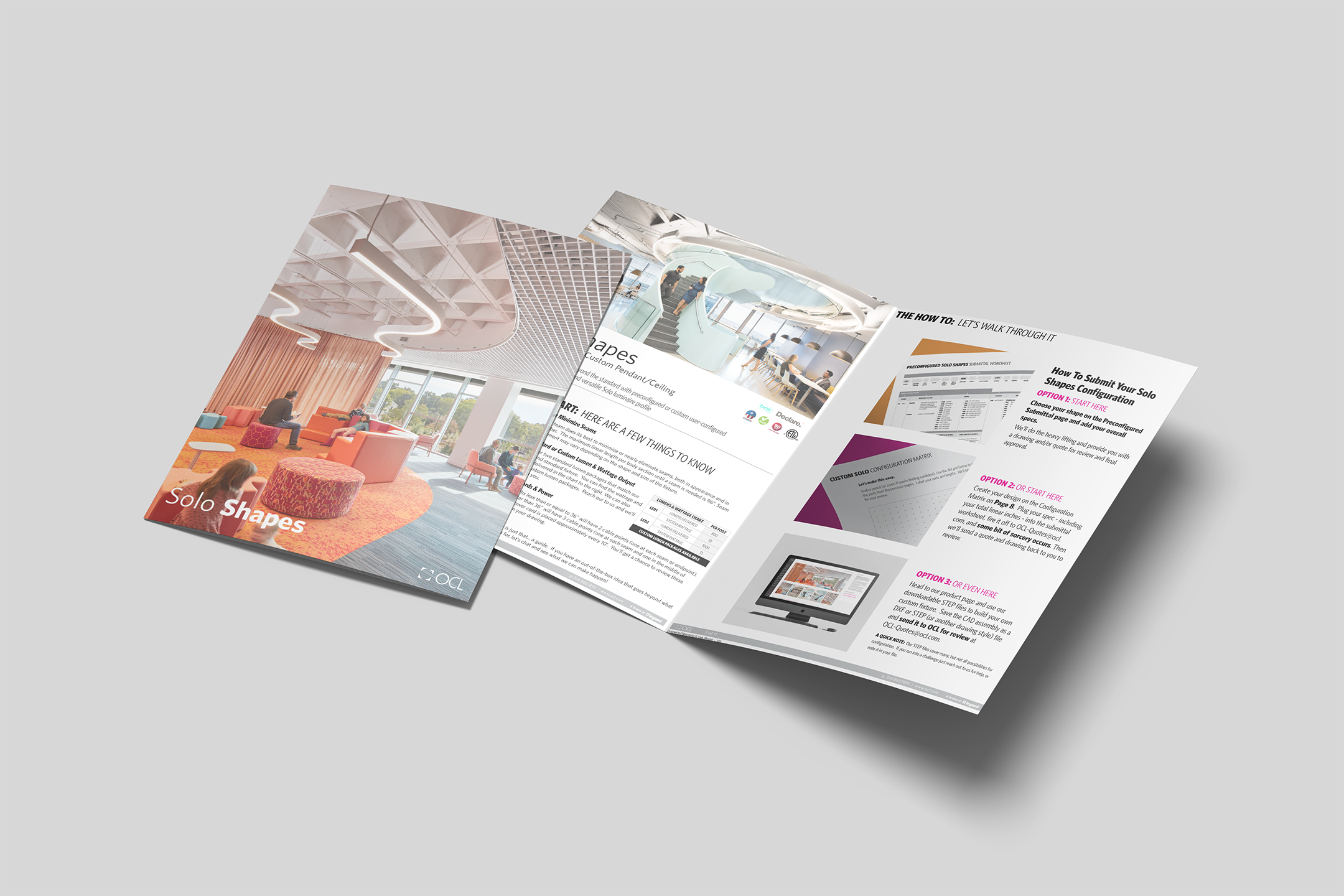 Here's how:
OPTION 1: Choose from 23 pre-configured shapes at almost any dimension. Plug in the rest of your specs. Boom, done. Wasn't that easy?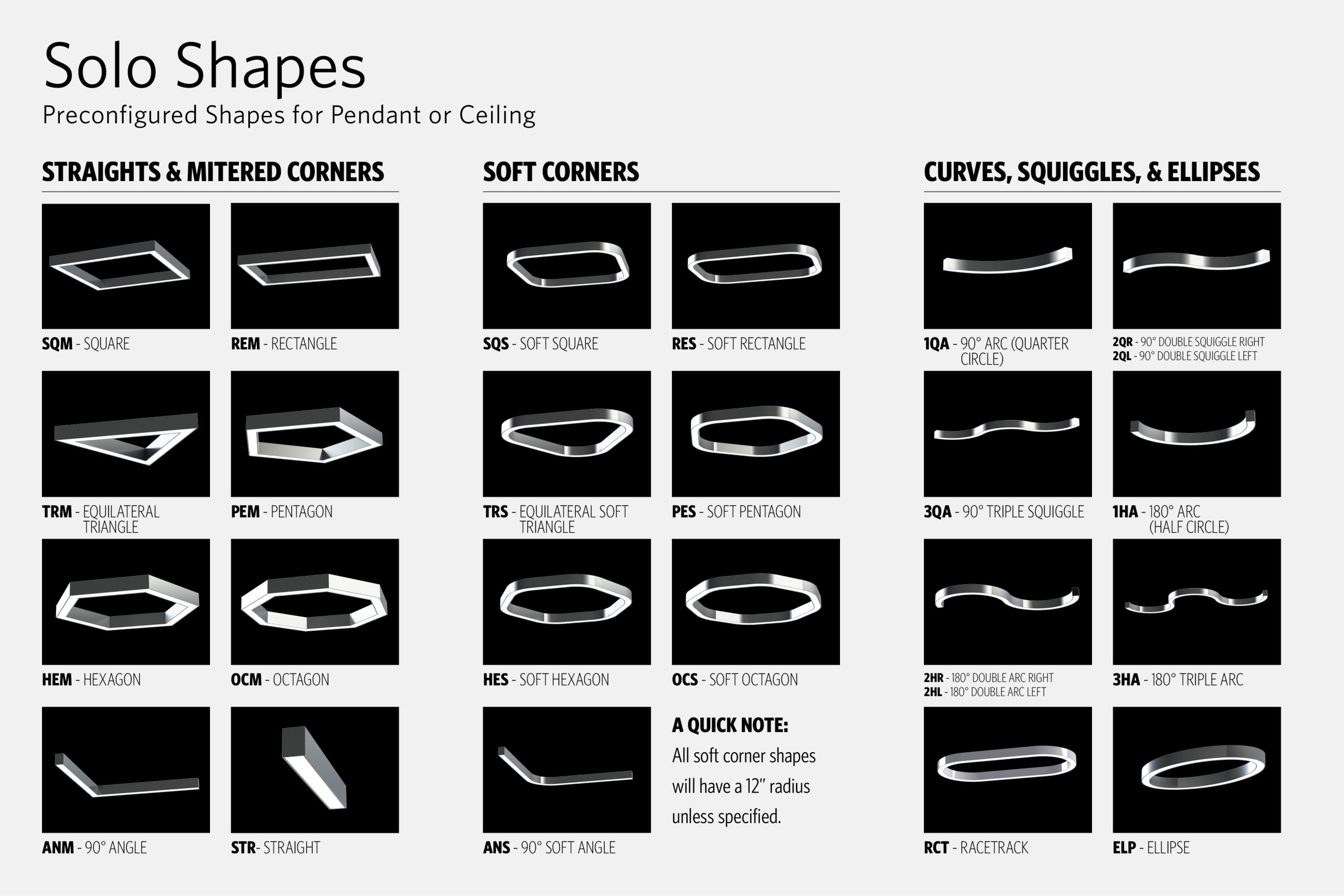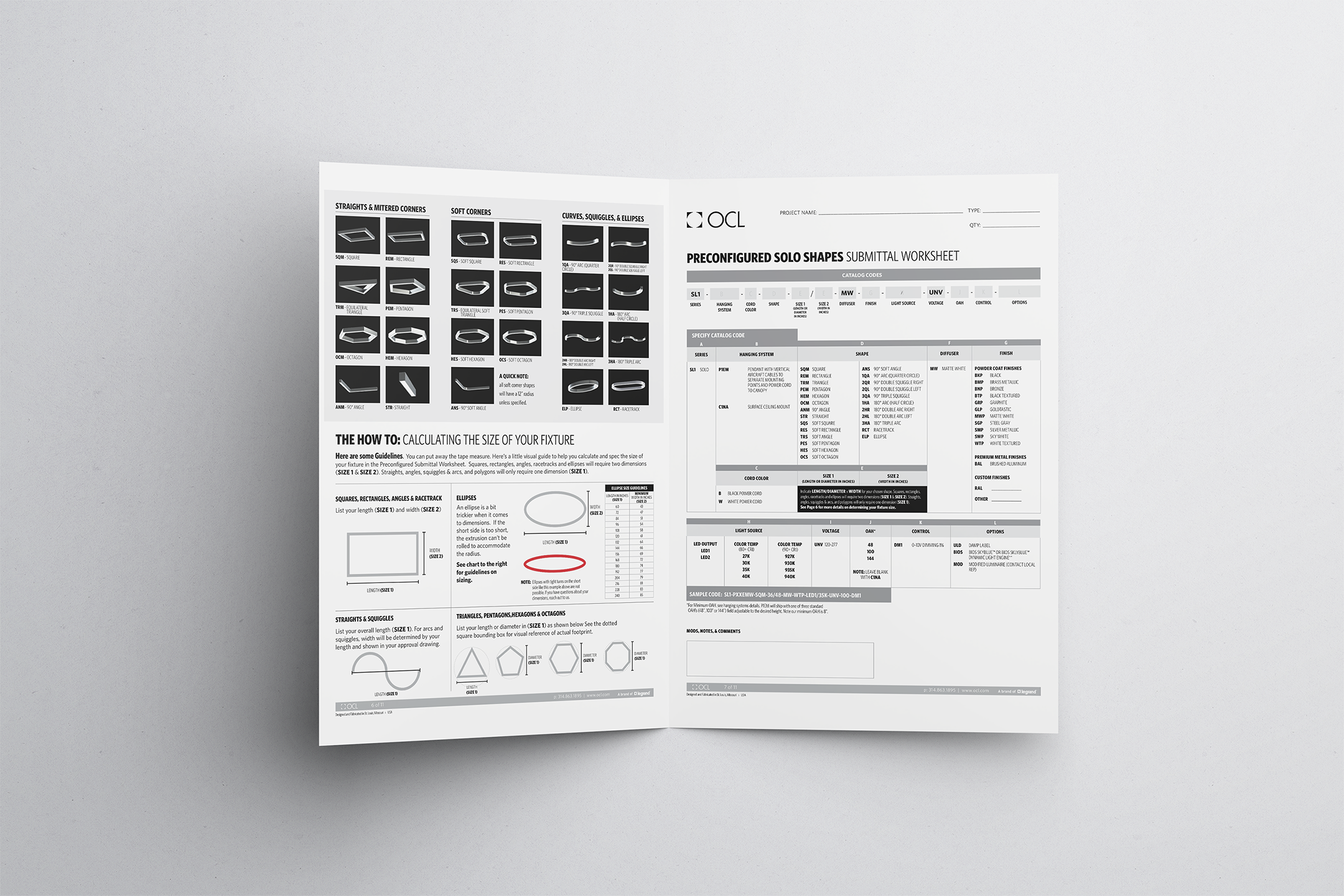 ---
OPTION 2: Grab a pencil (or a pen if you're feeling super confident) and sketch out your idea on our Configuration Matrix.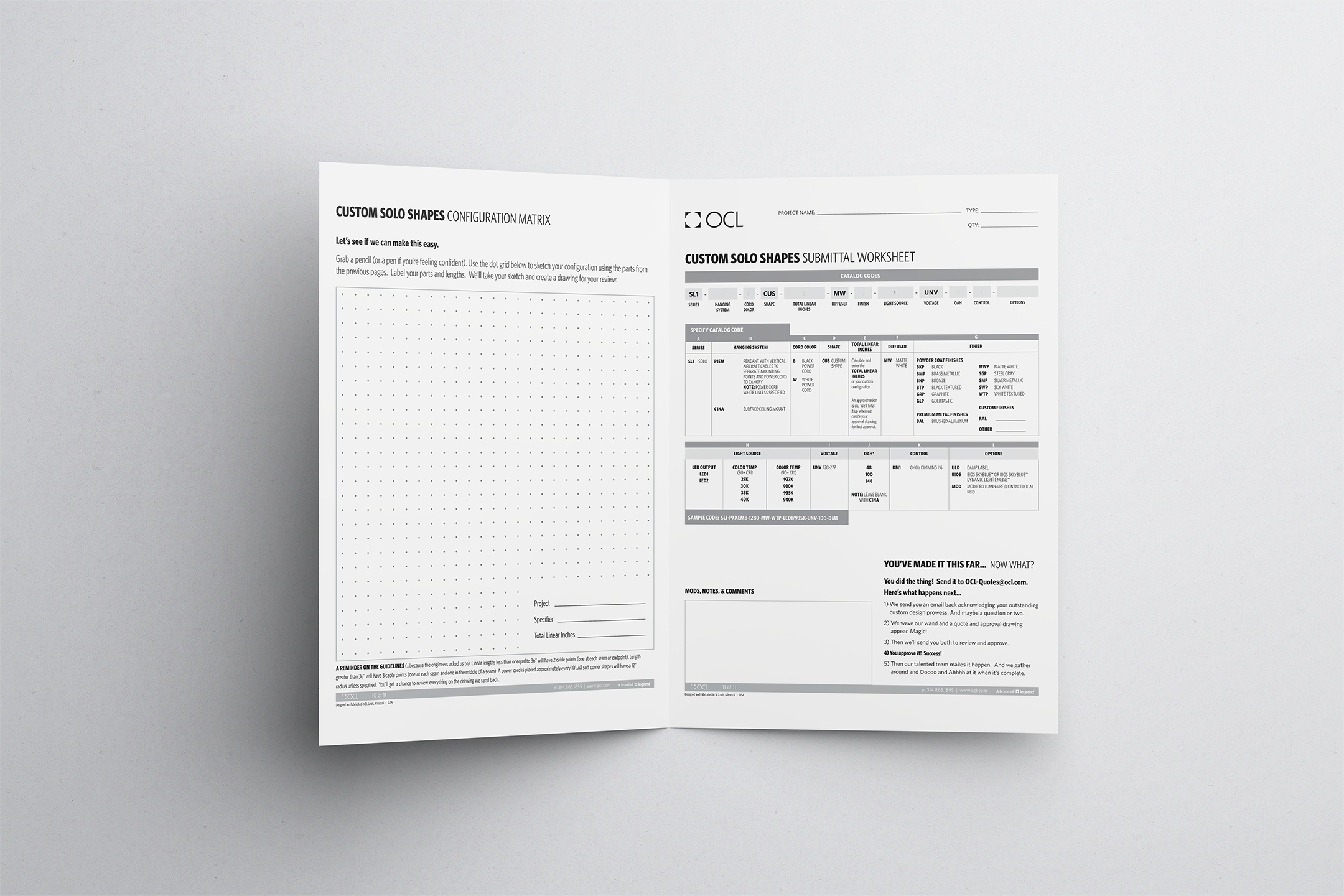 ---
OPTION 3: Download our provided STEP files and play with them in your CAD program of choice.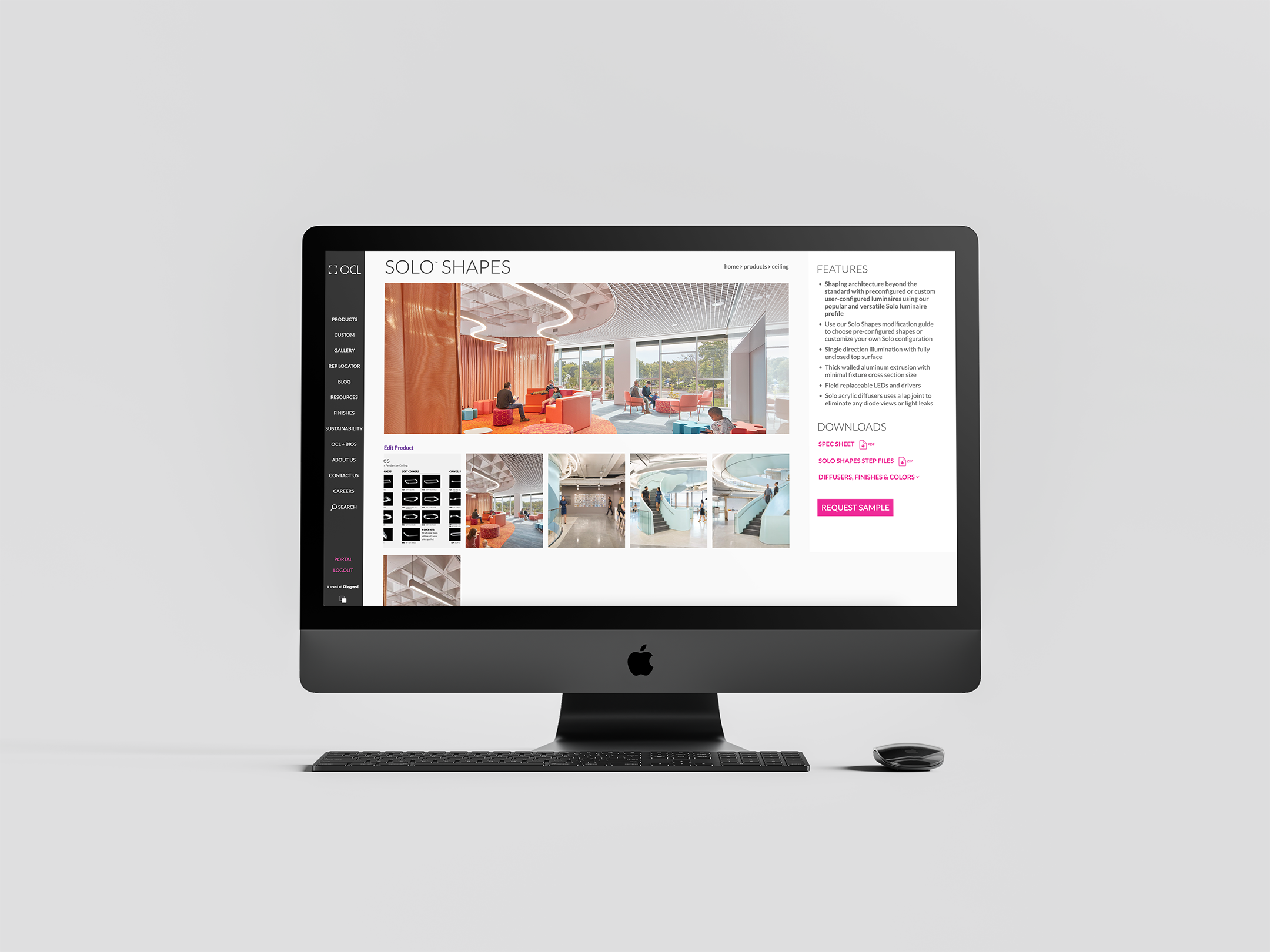 You've Made it this Far… Now What?
Here are your next steps…
Send your guide in to OCL-Quotes@ocl.com
We send you an email back acknowledging your outstanding custom design prowess. And maybe a question or two.
We wave our wand (Lumos Maxima!) and a quote plus an approval drawing appears. Magic!
Then we'll send you both to review and approve. Maybe there's some back and forth to dial in a few details.
You approve it! Success!
Then our talented team of engineers, fabricators, and assemblers makes it happen. And we gather around to Ooooo and Ahhhh at it when it's complete. That's our favorite part.
You tell all your friends how easy it was to work with OCL's modified and custom team.
That's it! Take a look at our Solo Shape Modification Guide and spec your Solo Shape today! However… we wouldn't recommend ordering Solo Shapes animal style.
More information available here