Signify Joins HomeGrid Forum to Expand LiFi Innovation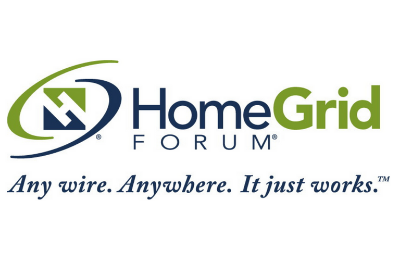 September 16, 2021
According to statistics recently compiled by Emergen Research, the global LiFi market reached an estimated US $213.5 Million in 2020 and is expected to register a CAGR of 70.1% due to increasing demand for high-speed networks worldwide. That said, Light Fidelity (LiFi) is still lagging behind wifi in widespread adoption due to the cost of implementation and a lack of end-users' familiarity with the technology.
To that end, Beaverton, Ore.-based HomeGrid Forum is an industry alliance formed to support the development and deployment of a unified coaxial, phoneline, powerline, and plastic optical fiber home networking technology called G.hn (Gigabit Home Networking), which is based on standards established by the United Nations' International Telecommunications Union – Telecom (ITU-T).
Signify – which launched Trulifi by Signify in 2019 – recently joined the HomeGrid Forum. Signify's product utilizes optical wireless transceiver technology built or retrofitted into luminaires to provide a range of LiFi systems that ensure a fast, secure and reliable wireless connection.
"This is an extremely exciting time for the LiFi community, and we are thrilled to welcome Signify as a Contributor member. Together we will enable innovation and network infrastructure that are fully interoperable with a growing number of devices, at a time when demand for reliable and secure connectivity is increasing," said Livia Rosu, HomeGrid Forum President. "LiFi will build on an open standard to ensure full interoperability and widespread market acceptance. Signify's expertise will be instrumental as the Forum continues to innovate G.hn technology for LiFi use cases in airports, banks, factories, government, and defense organizations – all of which require simultaneous high security and low latency connectivity."
With a presence in more than 70 countries, Signify is a leader in LED lighting innovation and a frontrunner in the industry's expansion of lighting systems in both the professional and consumer markets. The portfolio of Trulifi by Signify systems can be used to create safer internet highways for government and defense, office workspaces, hospitality locations, AR/VR devices, and factory machines.
"Standardization is the cornerstone for LiFi interoperability, which is an essential condition for lowering barriers to adoption, encouraging competition and innovation, and building consumer confidence," said Musa Unmehopa, Head of Ecosystems and Strategic Alliances at Signify. "We join HomeGrid Forum to grow the LiFi ecosystem in which we collectively create and build a global market where we can all compete effectively and serve consumers."
Dr. Leonard Dauphinee, Vice President and CTO of Broadband Products at MaxLinear added, "Signify's Trulifi product series is embedding MaxLinear's G.hn chipsets to modulate the light waves to transmit data and to provide backhaul over existing wires, such as powerline. By leveraging their lighting infrastructure, Signify customers get the best of both worlds: a great lighting experience and a high speed wireless G.hn-encoded LiFi connection with a reliable G.hn wired backbone."
Right now, there is no standardization in LiFi technology, which can be a stumbling block on the road to wider adoption. In addition, greater awareness of what LiFi is and its advantages over wifi as a wireless network needs to increase significantly. The involvement of professional forums and organizations will be key in helping to move the needle forward.
"The capabilities of G.hn are critical success factors for enabling LiFi applications. By working together as an industry, we can ensure the end-to-end coexistence and interoperability that is needed to build the LiFi ecosystem on the solid G.hn foundation," said Rosu.
HomeGrid Forum offers multiple membership levels within the organization. To view the membership levels and associated benefits, click here