U.S. Architectural Lighting Introduces the Pacifica™ Family of Site & Area Lighting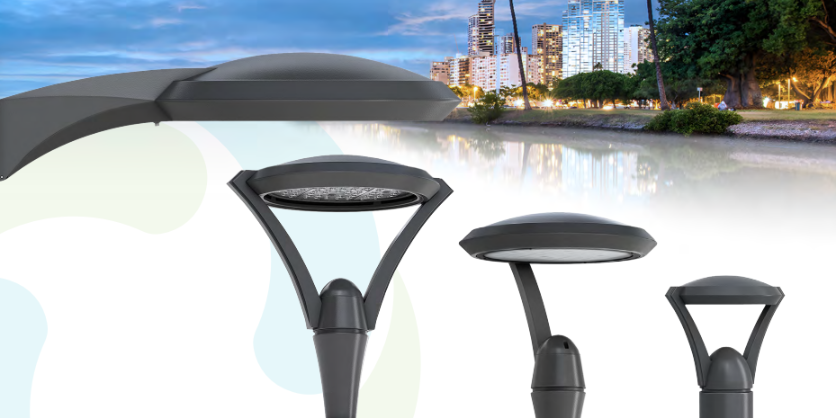 Inspired by the ocean's rolling waves, U.S. Architectural Lighting unveiled Pacifica™, an elegant family of round form luminaries that are designed to complement today's architectural compositions while providing superior photometric performance. Its striking design and flexibility make Pacifica ideal for safety and security for parking areas, pathways, pedestrian walkways, streets, building approaches, and other external areas.
Pacifica offers sleek minimalist lines and is available in 18- and 24-inch post top luminaires, as well as a 12-inch bollard and an arm mount for the larger model. The Pacifica family comes in five standard and two premium finishes, as well as RAL colors. The stylized arm-mount luminaire, with cast aluminum construction, complements the modern appearance of its Pacifica family counterparts, and comes with a highly functional, wiring compartment door that enables easy accessibility for installation and maintenance. The 24-inch arm mount can be configured to have multiple units on a single pole, offering solutions for a wide range of lighting applications. It is scalable to appear perfectly proportioned at 25-foot mounting heights.