IKIO LED Lighting to Build Manufacturing Plant in Indiana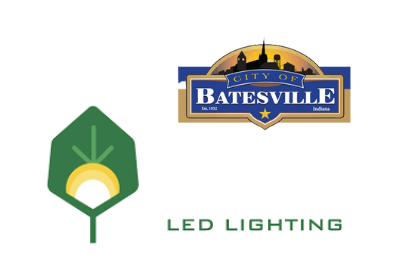 June 19, 2022
Indianapolis-based IKIO LED Lighting, LLC – a manufacturer of LED lighting solutions for commercial, industrial, horticulture, multi-family residential/hospitality, hazardous location, and solar outdoor lighting applications – has announced plans to establish a manufacturing and warehousing facility in the Batesville Industrial Park.
Headed by founder and CEO Ekamdeep Singh, IKIO has six state-of-the-art manufacturing plants and a combined manufacturing capacity of 10 million fixtures annually.
The company's decision to invest in the Batesville area, which will bring 30 jobs to the area over the next five years, is due in part to the hard work and dedication of the Batesville Redevelopment Commission.
"The Batesville Redevelopment Commission is honored to have played a part in bringing IKIO LED Lighting, LLC to the Industrial Park and the Batesville area," said Bill Narwold, President of the Batesville Redevelopment Commission. "We look forward to working with their leadership as they develop their Batesville operation."
"We at IKIO are very excited for this next chapter in our organization's growth as we start manufacturing our products in the United States," Singh stated. "We are thankful to the City of Batesville and all the other parties that made this project possible. We certainly look forward to growing the relationship."
Construction on the interior of the existing shell building will begin immediately and is set to be completed within 12 months. Plans include the build-out of approximately 2,600 square feet of office space and the addition of a sprinkler system, HVAC, and lighting. The remaining 47,800 square feet will be used as warehouse space.
Future plans include the construction of manufacturing space for LED lights and solar systems with a production mix of both industrial and household lighting. Once started, the construction of the manufacturing area will take approximately two years to complete.
Based on the company's job creation plans, the Indiana Economic Development Corporation (IEDC) committed an investment in IKIO 150 Industrial, LLC of up to $300,000 in the form of incentive-based tax credits.
"Indiana's strong roots in manufacturing paired with an emerging energy sector make Indiana the ideal destination for innovative companies like IKIO 150 Industrial to shine bright and grow," said Ann Lathrop, IEDC's Executive VP/Global Investments. "We are excited for what this opportunity will bring the city of Batesville and for the Hoosiers stepping into these quality careers."