Industry Veterans Debut New Lighting Resource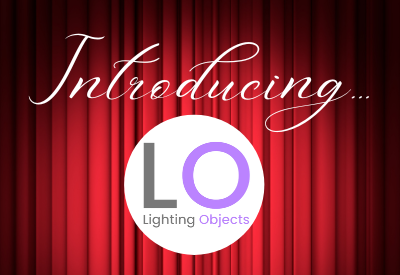 May 10, 2022
A new lighting resource – Lighting Objects – is making a splash in the commercial arena, as it comes out of the shadows of making proprietary designs for clients to now offering its design prowess to the industry at large.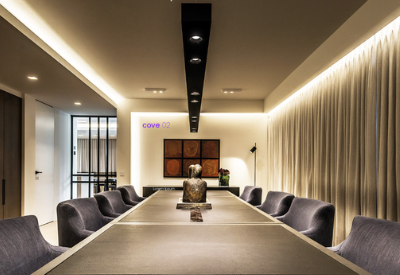 If the names Rick Merriman and James Carle sound familiar to members of the architectural and residential lighting communities, it's because of their history in delivering contemporary lighting designs with European and Scandinavian influences to the U.S. market. The two previously worked together at the U.S. division of Belgian lighting manufacturer Delta Light® in Florida, but also have separate experience working or consulting for such diverse lighting manufacturers as Tal North America, Studio Italia Design, SLV North America, Poulsen, 3E International, The Eran Group, Altitude Lighting, and Venture Lighting International.
What Makes Lighting Objects Different?
Since the architectural lighting space is a bit crowded, I asked co-founder Rick Merriman what void he and Carle observed in the marketplace that they thought they could fill.
"Design is first, next, last, and always," he answered. "Let's get our American design edge back and let's have some fun doing it! Some 20, maybe 25 years ago, James and I would complain to each other after sales calls about how our architect friends would have to compromise their own standards, creativity, and good design because of how the U.S. market packages lighting and is sometimes *cough* overpriced — and almost always because there were too many levels of profit in the myriad of entities (companies) lighting sales typically go through. We used to say, 'What if their handcuffs were off and the budget they had on jobs could actually sustain their vision? There has to be a way to fix this. That was when we started talking about Lighting Objects."
The solution was to share their knowledge and combine resources. Headquartered in Tampa, Fla., Lighting Objects operates facilities in Atlanta and Las Vegas as well as India, China, Belgium, and France.
The duo's sense of humor is evident in their self-deprecating job titles: "chief cook" for Carle and "chief bottle washer" for Merriman. "We do not take ourselves too seriously. It is all about enjoying lighting, our wonderful design community, and helping others find the very specific lighting fixtures that makes them and their space shine," Merriman said.
Thus, "Lighting Objects" was born as a designer, manufacturer, and distributor, of architectural, decorative, and custom lighting fixtures. "[Our] products tend to be either very minimal and discreet, or they are actively used like pieces in a puzzle to accomplish an architect's design intent," Merriman explained. "Those we affectionately call, 'Lighting Objects,' and was the inspiration for our company's name."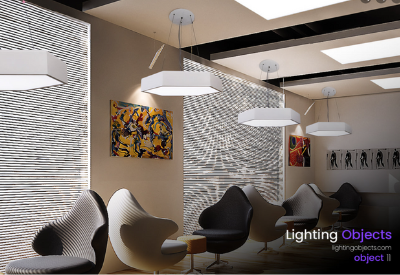 On May 10, 2022, Merriman and Carle have made their joint business official, unveiling their web portal featuring many unique lighting products — many of which they say have not been seen in the U.S. before.
It was time to step into the spotlight, according to Carle. "Many of our proprietary designs have now reached the agreed-upon time to be made public. We are ecstatic to be able to offer these to any architect or designer to make their 'space' transform into their intended design," he said.
"People have been admiring fixtures from many different brands, and companies that one, the other, or both of us have managed and/or successfully assisted in developing a U.S. presence for," Merriman added. "Now our specifier partners and sales agents will have full access to all the special products we have offered in one place."
Custom Capability
When some companies say they offer "custom" design aspects, it could mean they simply scale a stock fixture to a different size or add a finish color. Lighting Objects, on the other hand, can take a hastily sketched fixture concept on a dinner napkin and bring it to life.
"From napkin to realization! That, in a nutshell, is exactly what we do," Merriman exclaimed. And it's not just statement lighting that is their forte. "We actually [make lighting designs for] all areas, not just the 'sexy' ones," he remarked. "We do commodity work, too. We don't advertise it and we don't promote it, but can we get or make an approved alternate to any lighting product? The answer is 'Yes, we can.' While this is not our main interest, it is often a required resource our specifiers look to us for."
He added, "When it comes to those 'sexy' signature pieces, our expertise is generally in high-end corporate spaces, such as CEO offices, meeting rooms, and receptions areas. We also are fairly strong in retail spaces — essentially, the more high-end, modern, or funky [the fixture request], the better we do."
Making alternations to an existing fixture is a significant part of the bread-and-butter business. "Slight modifications such as a new finish color of a product we already produce is the most common thing we do," Merriman recounted. "Will we include the set-up charge to change a coating color or put in the electronics you want? Of course, and any manufacturer who tells you differently is lying."
Creating and building brand new fixtures inspired by a client's dream or an architect's sketch is also part of what the Lighting Objects team does. "It's a bit more pricey [to manufacture a new product] from scratch, but for the most part, it's not insane pricing," Merriman admitted.
Where can people see the line?
When asked whether Lighting Objects would have a permanent showroom or would be exhibiting at an upcoming trade event, Merriman said, "COVID concerns and travel restrictions have changed the way we all do business. We actively want to interact with our clients and staff at shows personally; however, we have decided to wait to see how well these types of events are being attended before making that investment."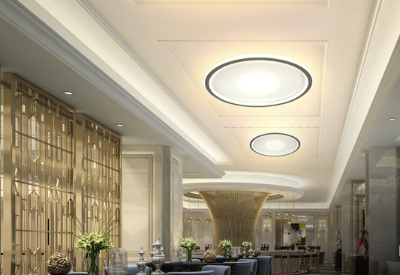 Sales representation
The Lighting Objects product line and capabilities will be brought to the architectural and specifier community through the typical agent-distributor sales channel. "We strongly believe in relationships," Merriman remarked. "Our architects and specifier clients like to work with that local lighting agent they have a connection with. We believe that it takes relationships – just as much as innovation – to be successful. We proudly use some of the best lighting agents in the world to go to market."