Build America Buy America (BABA) Requirements: Federal Government Funded Projects
October 27, 2023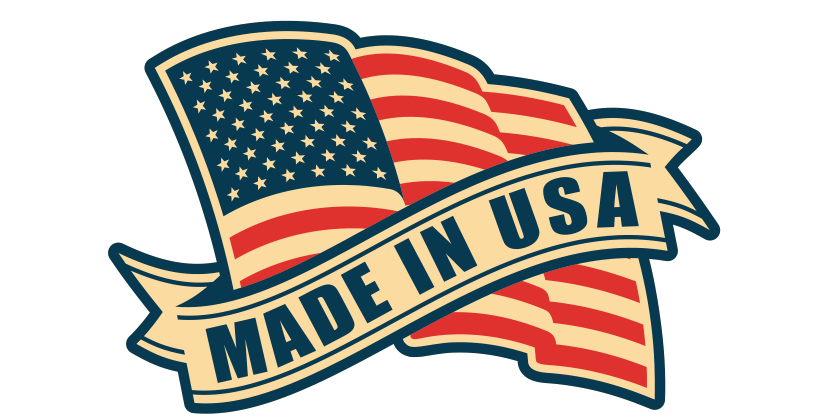 By Dwight Kitchen VP of Sales & Marketing, Energy Solutions International, Inc.
PHOTO CREDIT: Credit: SpaceX
Details about the transition from BAA to BABA Laws
"Made in the USA" has been a tag line used for centuries. For almost 100 years, procurement managers on federal projects have been requiring the supply chain to deliver documentation for compliant products that pass the various regulations and laws regarding products being manufactured in the US.
With the signing of the bipartisan Infrastructure Investment and Jobs Act in 2021 (IIJA), the government made several changes to multiple laws that gave preference to projects that were either being directly procured by the federal government or where the federal government was fully or partially funding projects through direct assistance or via grants. This also created yet another acronym – BABA, or Build America Buy America.
Many of you have heard of TAA and BAA, but now we have a regulation even stricter. BABA is now tied to federally funded money for most projects utilizing materials for various USA infrastructure… steel, solar, and yes, lighting, to name a few. In most cases, without BABA-approved products, the funding from Washington, D.C., will not flow to states and local municipalities.
We all love acronyms. We had BAA, and now we have BABA. As simple as it sounds, the industry is still trying to understand the new product requirements for complying with BABA. For the past year, the question was asked: "Have you heard of BABA?"
The usual incorrect answer comes back: "Yes, I've heard of BAA." BABA has caused confusion in the marketplace due to the simple acronyms and the changes from the new law.
What exactly does the new BABA law do?
The major items that the BABA section addressed are:
• Strengthened the domestic contents rule for the Buy American Act, to ramp up the percentage of domestic content in 2023 to 60%, 65% in 2024 and 75% starting in 2029.
• Changed the Buy America Law(s), typically reserved for transportation projects, expanding Buy America requirements, government-wide, to federal financial assistance programs for infrastructure, with a very broad definition.
• Infrastructure encompasses public infrastructure projects in the United States, which includes, at a minimum, the structures, facilities, and equipment for roads, highways, and bridges; public transportation; dams, ports, harbors, and other maritime facilities; intercity passenger and freight railroads; freight and intermodal facilities; airports; water systems, including drinking water and wastewater systems; electrical transmission facilities and systems; utilities; broadband infrastructure; and buildings and real property; and structures, facilities, and equipment that generate, transport, and distribute energy including electric vehicle (EV) charging.
• Virtually eliminated the COTS (Commercially Available Off the Shelf) waiver for BABA projects.
• Created the Made in America office under the OMB, Office of Management and Budget.
It is very important to know what rules apply to your retrofit project. The best way is to ask the facility owner what applies. The other way is to know how the project is being funded.
• BAA – Direct purchase by the federal government for its own use.
• BABA – Federal government is providing financial assistance.
A great example for BABA would be a state-owned facility that is receiving grant money to rehab a space.
Under BABA, items purchased for use in a covered infrastructure project must meet the following requirements:
Iron and steel: All manufacturing processes, from the initial melting stage through the application of coatings, occurred in the U.S.
Manufactured products: All products are manufactured in the U.S., and the cost of its components that are mined, produced, or manufactured in the U.S. is greater than 55 percent of the total cost of all components.
Construction materials: All manufacturing processes occurred in the U.S.
Great, but now what do I do? The best practice is to work with companies that:
Understand the various rules and regulations and can help you navigate them for the specific project.
Have processes in place to assure that they continually meet the various requirements.
Are transparent in their labeling of products and how they meet each various requirement(s).
Ask a lot of questions on manufacturers that blanket label their products as BAA or BABA compliant.
The regulations between the various laws are different, and it is difficult to meet everything with every product. A common practice is to label products as BAA compliant but shadow the fact that it is via the COTS waiver and does not meet the components test.
Can I get a waiver if I cannot find a product that is compliant? Agencies may waive the application of the BABA requirements in the following cases: unreasonable cost, public interest, and domestic non-availability. Waivers must be requested by the head of the agency coordinating the purchase and must go through a public review. This is not easy, and it takes time to complete. In addition, each federal agency may provide their own guidance on rules for following BABA implementation. Therefore, it is imperative that you research each agency's guidance under BABA.
The OMB office just issued a final guidance in August via a publication in the Federal Register. It will become final 60 days after publication. You can find the actual guidance at www.regulations.gov. Search for 2 CFR Parts 184 and 200.
Contractors are looking at waivers for BABA, but at this point in time, the Buy America Office and federal agencies in charge of the projects seems to be holding to the requirements of BABA. The ultimate strategy for Build America Buy America is to bring USA manufacturing back home and increase jobs through finished-goods manufacturers, including component manufacturers who will fill the supply chain.
Have you heard of BABA?… "Yes, I have!"
Now you can ask your vendor partners, manufacturers, and distributors the same question.
More information available here
Published with the permission of Edison Report